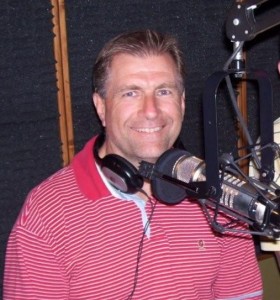 Through the daily and weekly License to Parent program; host Trace Embry seeks to provide parents and listeners with in-depth insight and practical biblical solutions to the parenting obstacles of today's culture.
Through the Weekly 28 Minute Program; Trace brings compelling conversations with special guests in a dialog/interview broadcast format. This gives in-depth guidance of biblical truths so families may find hope to overcome today's cultural obstacles.
With the daily 1 Minute Feature, Trace offers practical advice to parents, and youth workers, about our culture's toughest subjects. These features provide powerful, practical solutions that give families the tools to generate the healing needed for relational restoration.
---
TO AIR LICENSE TO PARENT  SUBMIT THE FORM BELOW OR CONTACT OUR RADIO AFFILIATIONS PARTNER:   THE HIBBARD GROUP Call: (609) 678-0334 or Email: info@thehibbardgroup.com
To Learn More About Trace Embry & Michelle Hill – Visit our About Page
---
License to Parent with Trace Embry:  28 Minute Program Demo
Parenting expert and host Trace Embry is not afraid to tackle the complex issues that overwhelm virtually every parent in America today.  From teenage suicide, same-sex relations, to problems with peer pressure, and teenage abandonment; Trace tells it like it is by discussing the politically incorrect challenges parents face. Through this 28 Minute Program; Trace brings in-depth dialog with today's top parenting experts and biblical leaders.
---
License to Parent with Trace Embry:  1 Minute Features
Is there really a link between video games and teen suicide? America's teens claim the reason for attempting suicide is they have no hope. Listen to learn how parents can provide a home environment that gives their teen the direction and hope to overcome suicidal tendencies?
---
Is your child bored? Experiencing lethargy or depression? Do activities that use to bring him/her pleasure no longer delight them? Trace provides insight into what is known as Anhedonia –  which often presents symptoms similar to ADD, ADHD and other similar diagnoses.
---
Could the music your child listens to negatively affect their relationship with you, or with God?  Trace discusses how parents must be aware of the immense, negative influential power music has over today's teenagers, and he tells us how to properly address the issue with our teens.