We should not just teach our kids the simple things, like sweeping the floor or to hammer a nail, but we should value the time that we are spending with them as well.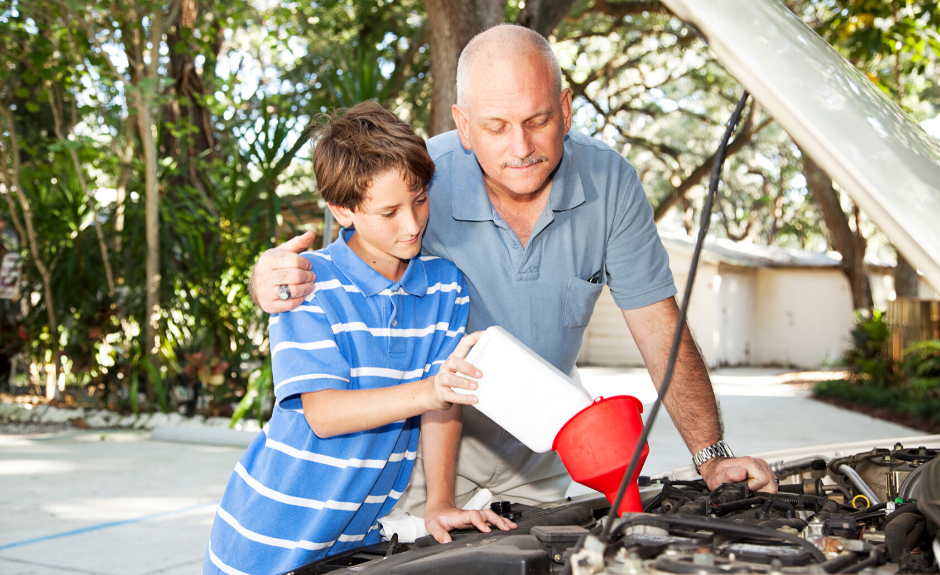 Some of the most simple things taught to our children can carry a sense of accomplishment that they do not get in our culture today. Thinking of how your dad taught you to change a tire or your mom showed you how to bake bread, what are some things you could teach your kids? Do you believe that the times have changed so much that these things are not necessary anymore?
The Simple Things
At Shepherds Hill Academy I am amazed at all the simple little things that were routine when I was a kid that today's kids find fascinating. In today's digital age not many kids work with their hands much anymore. Many kids do not know how to properly swing a hammer or use a hand saw to cut a board. Many can not read a simple tape measure or properly sweep the floor or clean a window.
Changing the oil in some of our camp vans made our boys feel useful and accomplished. When I sharpened a pencil in the shop grinding wheel, our boys thought that was the coolest thing they had ever seen. Let's teach our kids some of these simple things. It will not be time wasted, but time well invested.
Photo via: Canva