Getting stuffed today can be a blessing of the Lord.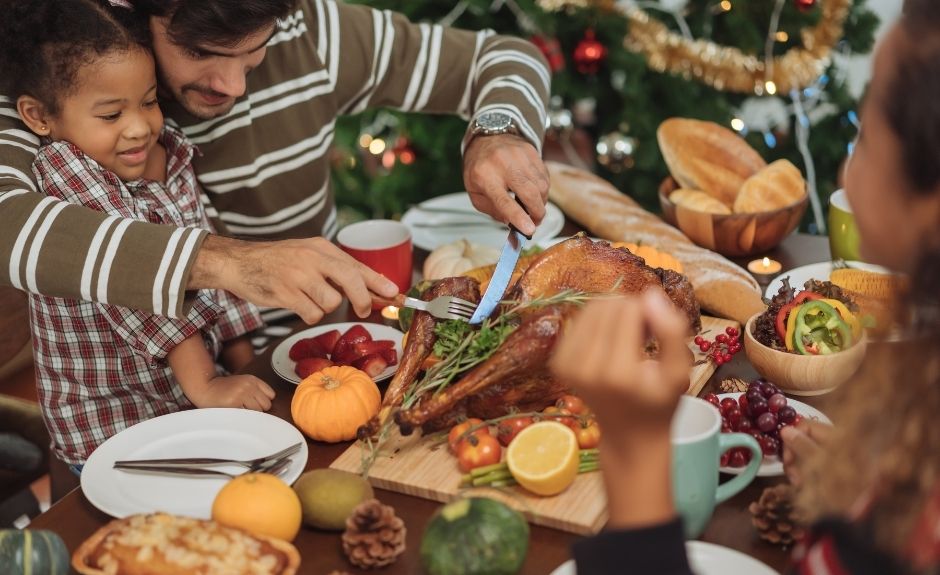 It can also be an overfeeding of the flesh.
The Attitude of Gratitude
This Thanksgiving meal can sometimes give ourselves and our kids pause to question our feasting as really being a green light for overindulgence. After all, gluttony really is one of the seven deadly sins.
There's a fine line between feasting (which can be God-ordained) or gluttony, which is man's insatiable appetite for food. Gluttony is more of a lifestyle and an attitude than it is a one-time event. This is not to say that we can't overindulge, even during a feast. But God isn't against celebratory feasting. In fact, God commanded some that lasted for days.
So this Thanksgiving, be mindful that even Ecclesiastes says, "there's a time for everything." There's a spirit of which we partake that counts.
Image from Canva Pro