Being a stay-at-home mom is often overlooked as a viable option in today's culture.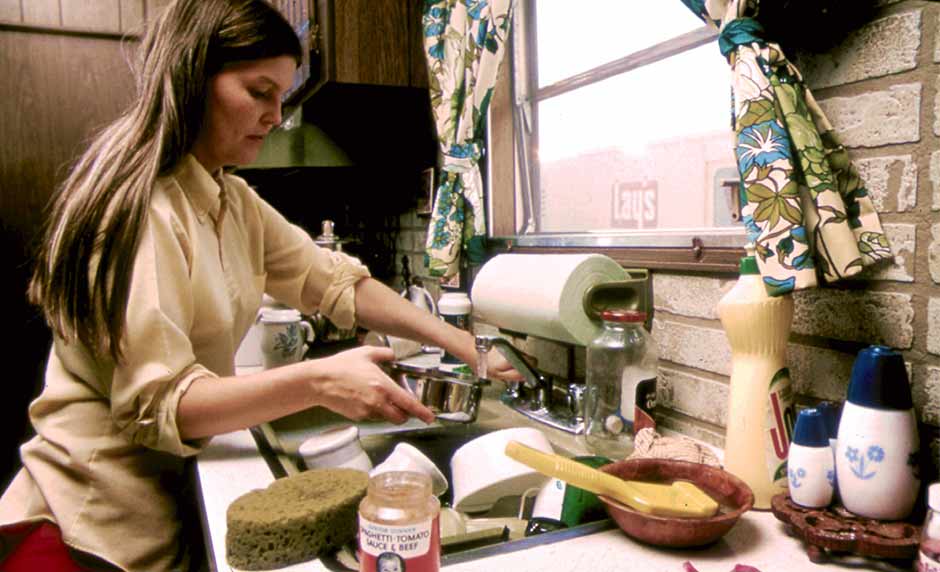 However, I still believe there is immense value to this seemingly lost role.

God has given us tremendous opportunities to impact our world and experience His blessings. There are few ways to experience both of these more than to be a full-time stay-at-home mom. It's shame enough that the term "mom" qualified by "stay-at-home" or "full-time" is often condescended. But, the real shame is the corner we've painted ourselves in, as a culture, that makes it necessary for moms to work outside the home and diminishes the importance of full-time motherhood.
Sympathizing with moms who must work, I'm urging moms who don't have to, to step out in faith and be the domestic engineers that will build our nation's future leaders. I've never known a mom to regret it.
Picture Provided by: By Villalobos, Horacio, Photographer (NARA record: 8464479) (U.S. National Archives and Records Administration).