Many parents do not realize how important dads are in the process of raising children. It is too common to undervalue the role of dads in parenting healthy kids. So what makes someone a good dad?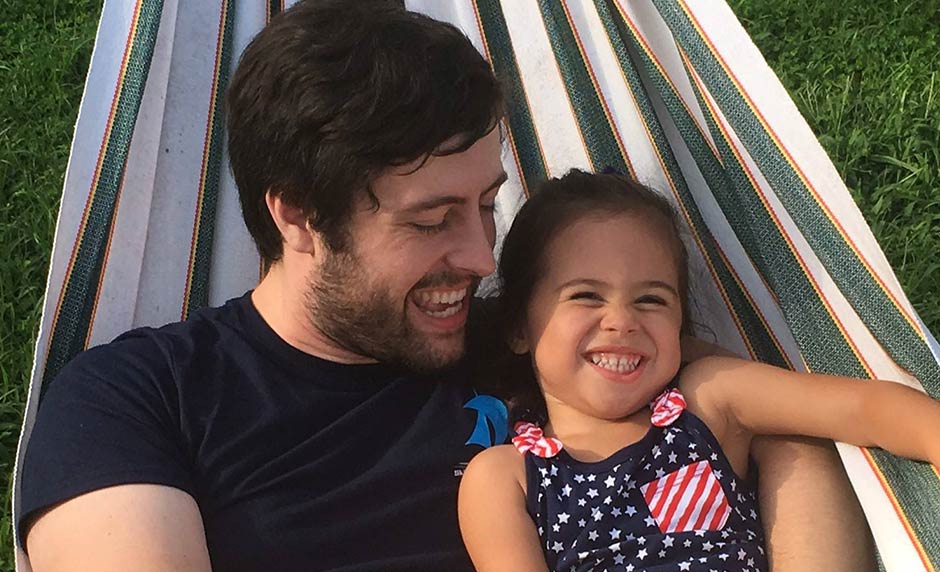 Today, I answer this and other questions about what it means to be a godly father. While earthly parents can never be as perfect as our Heavenly Father, we can choose to follow His direction and example in raising our kids.
1) What are the Traits of a Good Dad
A good dad cares, pays attention to what his children need, and provides. Some fathers can do this really well, others with average success, and still others struggle greatly. It doesn't matter if we are talking about a dad or a gardener, they both care about the healthy growth of the living thing, person or plant, for which they are responsible. Certain gardeners are going to have more success and ease than others; this is also true for dads. A good dad takes time to be around his kids; he tends to their needs; he helps them plan for their future jobs and careers; he speaks encouraging words; he loves them to the best of his human ability; he teaches them to have character, to work diligently, and to be honest. These may be traits of a good dad, but what is the source of these honorable and principled traits?
2) What is the Origin of the Traits that Make a Good Dad
God, our Heavenly Father, is the originator and perfecter of these traits. If a father does not have this knowledge and the willingness and ability to submit to the God in the power of Christ, his relationship with his kids only lasts as long as they are all on this earth. As Christ Himself said, "For what does it profit a man to gain the whole world and forfeit his soul?" If a dad does not have the Bible as his roadmap, his children will have little spiritual direction when it comes to the path toward their eternal destiny and the destinations of Heaven or Hell.
3) Can You be a Good Dad if You are not a Godly Dad
To answer that question, I must first ask a few questions. Are you putting life in an eternal perspective? Is the eternal destiny of your child significant to you? If it is important, as it ought to be, then it does not appear, in context of God's definition of successful fatherhood, that there is a way to be a good dad if you are not a godly dad. Fortunately, if a godly dad follows the path of fatherhood that the Bible lays out for him, he has a great chance of living in and enjoying the Kingdom of God on earth with his children now and continuing to enjoy the heavenly Kingdom in eternity later. You have probably heard of "having your cake and eating it too."
I have watched our culture's fathering methods lead to results typical of our culture. I have also watched (and personally implement) God's methods; these produce godly results. And, to be honest, I have seen the flip side as well, but these results are typically outliers compared to the majority. Having a capable, godly dad is an ideal situation for rearing children with healthy emotional, psychological, behavioral, social, and spiritual conditions.
4) Can a Single Parent Fill the Role of a Good Dad
With all this said, we must keep in mind there are many single parents in our world. In connection to this, research indicates that one parent raising their children in a godly way is more beneficial to kids than if two parents raise children in a dysfunctional situation.
As the Executive Director of Shepherds Hill Academy, a therapeutic boarding school for at-risk teens, I have noticed a certain commonality in most of the students that enter the program. The common factor is a father who does not follow God, is often not around, or is weak. This is a common denominator for at-risk teenagers as well as for inmates in prison. That ought to shed some light on the significance of godly dads and godly parents in general.
What is your greater concern: what your culture thinks or what God thinks? Do you see the need to raise your kids as God intends? Or do you prefer to let our sinful and often anti-biblical culture direct your methods as a parent? If you are a dad, what steps can you take to develop as a godly father?
Picture provided by: Nathaniel Ether