License to Parent with Trace Embry: One Minute Daily Features
Program Details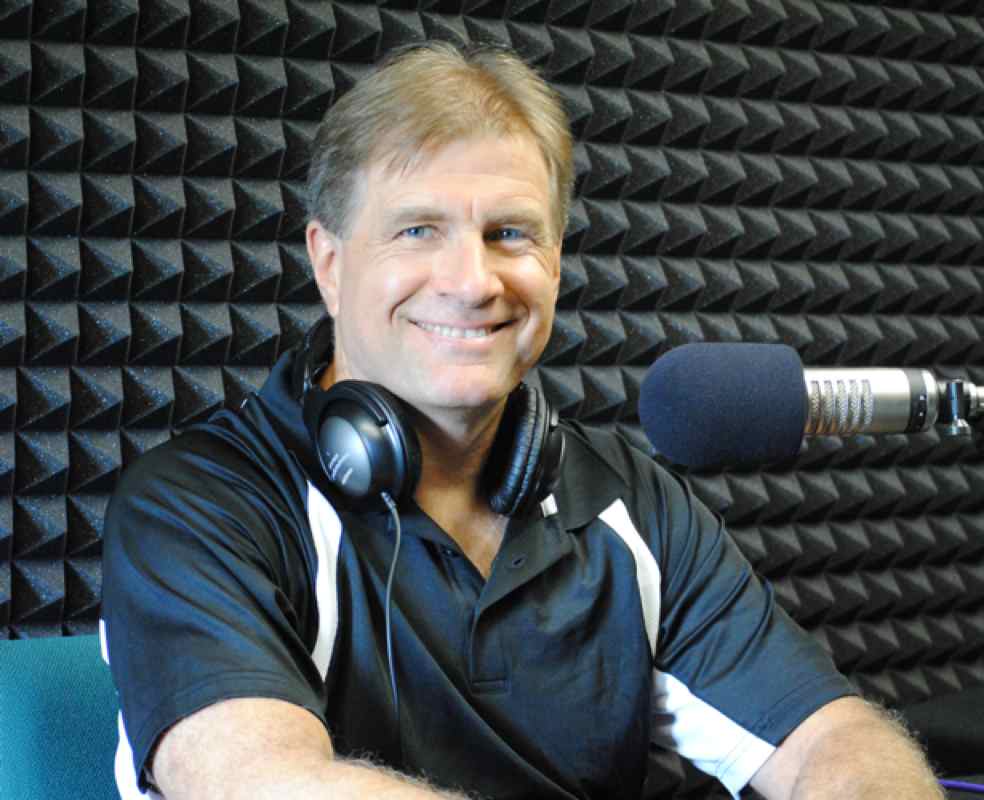 In addition to the Half Hour Weekly Programs, License to Parent with Trace Embry offers a one minute daily feature. Host Trace Embry brings cultural insights and concise parenting wisdom to help tackle today's toughest issues.
The License to Parent daily feature provides parents with biblical guidance for raising kids in today's culture. We address topics such as disrespect, failing grades, substance abuse, inappropriate relationships, running away, cutting, addictions to video games or social media and much more. Parents struggling with troubled teens are not just battling their teen, they are battling the entire culture. With the one minute daily feature your audience will be equipped with bite sized advice and encouragement for navigating today's culture.
Parents struggling with troubled teens, in particular, are not just battling their teen, but their entire culture. With the one minute daily feature your audience will be equipped with bite sized advice and encouragement for navigating today's culture.
Sample Our One Minute Daily Feature
Putting a Premium on Wisdom 
If you're like many parents, you may think that just because your child can rebuild a computer or gets good grades, that he's on the golden pathway to success. But even teens with high IQs can still struggle in the action and consequence part of their thinking process. Knowledge and intelligence don't always equate to wisdom. The internet can make anyone look knowledgeable; however, it's in the everyday application of that knowledge and intelligence that exposes one's level of wisdom. Knowledge and intelligence requires no moral component. Wisdom, however, is all about morals. Hitler, Ted Bundy, and Bernie Madoff were all highly intelligent and knowledgeable. What they lacked was wisdom. So camp out with your kids in Proverbs and put a premium on wisdom.
---
Don't Be Naive
Many of us don't think our kids even have a dark side. But before we get too excited about our kids making the honor roll, keep in mind that 80% of today's kids cheat. And before we get too excited about our daughter's commitment to chastity, keep in mind that other forms of teen sex are soaring off the charts. And if we think our teenagers haven't already seen pornography, well, we probably think they wouldn't lie to us about it, either. Think about it: how would we handle the temptations and new moral standards if we were kids today? With this said, we might reconsider our parenting strategies.
---
Parenting for Society
As we raise our kids, are we building good character into them for their benefit only, or should we have a greater societal goal in mind? Many parents raise their children with the goal of good grades, good colleges, good careers, and good families. Of course, these are noble goals. However, shouldn't we raise our kids with an even greater goal in mind? What if we brought up our children with not just their particular welfare in mind, but with the welfare of all of society. Teaching our kids, from a young age, the joy of serving others will make them better candidates for career opportunities; better husbands and wives; better moms and dads; and better contributors to society at large–making the world for our grandkids a better place to live.
---
Drive Through Parenting
Let's say your family stops at a drive-through restaurant to order dinner. If you decided not to ask your kids what they wanted to eat and drink, but, instead, for expedience sake, and for the sake of stretching a dollar, ordered everyone the same meal, how would your kids react? For many families today, there would be conflict. Shouldn't there rather be a sense of gratefulness and thanksgiving from the kids who are receiving a meal out paid for by mom and dad? Think about it: are dinners at home always tailor-made for each child's taste and without regard for cost? Consider this little drive-through test to help determine what level of gratefulness or entitlement your children might be dealing with. If just the thought of it scares you, it may be time to seek more of God's wisdom to help guide your parenting.
---
Prudence in Style and Substance
Today's culture seems to be more about style than substance. For instance, people will pay more money for shirts or shoes with popular brand logos when they could buy two or three others without the logo for the same price. I know a young man who once boasted about all the money he had in his car's fancy wheels and expensive sound system; yet, the car itself would barely run! Like his car, how far will style alone take our kids after graduating high school? As parents, consider teaching your kids the value of a substantive life and being good stewards of their God-given resources. This will be invaluable to their future employers, neighbors, customers, and families. They need to know that there's nothing wrong with ornaments as long as they've cultivated a tree to hang them on.
How to Become an Affiliate
Wouldn't it be great if we could equip your listeners to be the parents their kids really need? We can, but only with your help. Bring License to Parent with Trace Embry to your audience today by filling out our Content Request Form.
You can also contact our affiliate relations department at (706) 779-5736.
If you have any questions, or would like further information, email us at radio@licensetoparent.org.
More from License to Parent
Half Hour
Programs
Weekly
Blog