These days, you've "gotta hustle." Successful business people hustle. Good ball players hustle. Everyone either has or wants, a side hustle.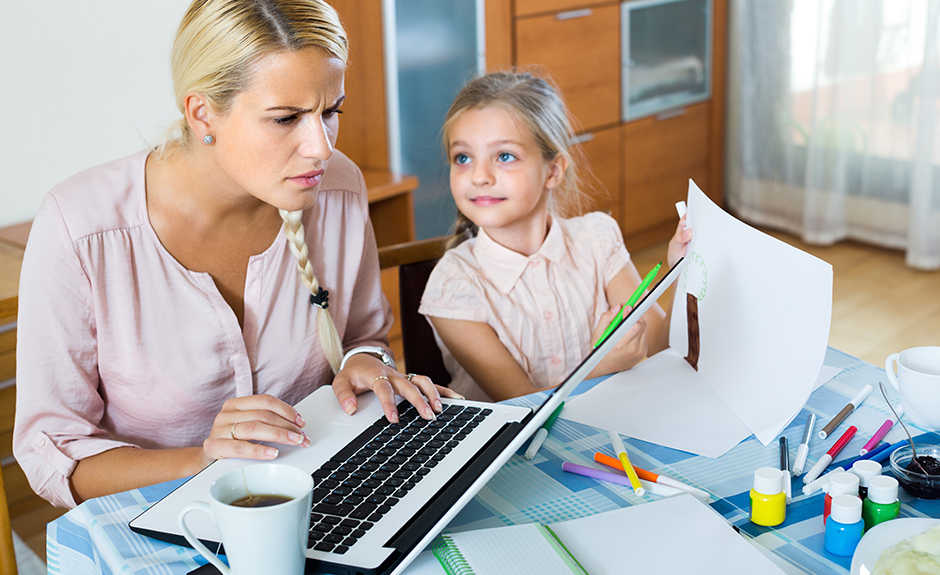 While hard work is certainly worth celebrating, we need to make sure our hustling doesn't overtake time with our families. Where's the line between hustling, and overburdening ourselves?

The Line Between Being Busy, and Being Too Busy
Try to picture this scenario that I witnessed in a restaurant recently. A middle-aged woman was sitting in the booth in front of me across from her two young daughters. This mom had a cell phone wedged between her ear and shoulder while typing on a laptop. To the side of the laptop, was a plate of food that she grazed from as she typed and talked. The body language and silence of her 2 daughters spoke clearly this wasn't their first rodeo.
This, too often, is the new normal. Surely, none of us are too busy to set aside 20-30 minutes of meaningful dialogue over a meal with our kids. If so, you are too busy.
Photo via: Shutterstock