Being spontaneous, doing something outside your daily norm as a family, like bowling, skating or just a movie helps build that relationship with our kids that we seek to have.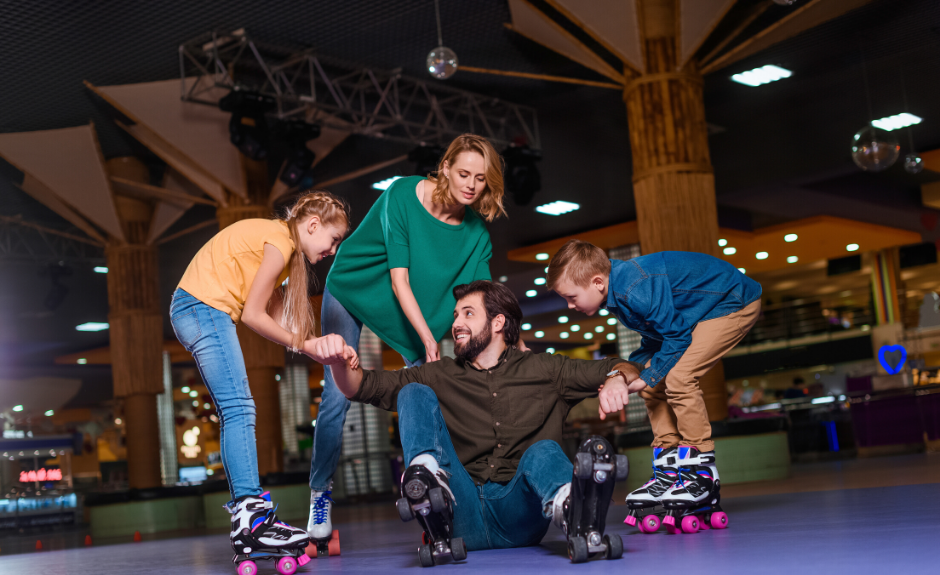 Ask yourself, when is the last time you skipped your daily routine in life? When was the last time you skipped your daily routine to have fun with your kids?
Stepping Out Of The Daily Routine to Build a Relationship With Our Kids
When was the last time you randomly walked up to one of your kids or all of your kids and asked them if they wanted to go bowling, play miniature golf, or real golf, maybe even rolling skating or some other interactive nondigital out of the ordinary activity that requires real human interaction?
You know in today's fast-paced world, it's easy for parents and kids to get caught up in the same ole, same ole day in and day out. We come home, eat, flip on the TV and/or other devices, then we go to bed and this is just standard fare for many homes today. The spontaneity of blowing off the routine for something totally random can help spark our parent/child relationship in ways we could have never imagined.
Photo via: Canva