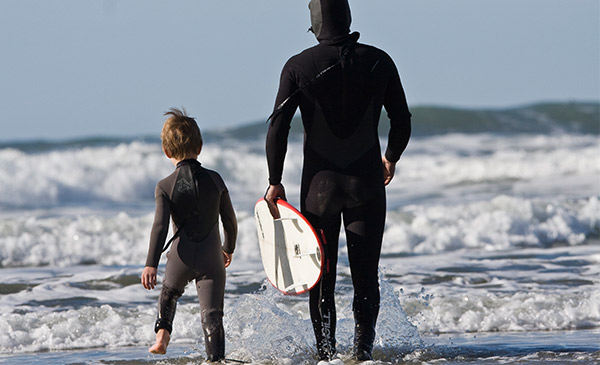 Our nation seems to be content with perpetual adolescents, particularly in young men.
Today I want to provide one solution that will help boys become men.
Years ago if a young boy, teenager or even a grown man was acting foolish, immature or otherwise out-of-line, someone would rebuke him saying: "grow up!"
Everyone knew there was a common standard for how boys and men ought to act. It was a time when, even in television sitcoms, fathers were depicted as responsible and respected.
Then programs like Married with Children, The Simpsons and others came along that depicted men and fathers as irresponsible buffoons. Getting laughs, programs like Jackass, Modern Family and others have now taken things to even greater depths.
So, for boys to become men they'll have to see some real men first.
Dads, do your boys see a real man in you?
Picture provided by: Mike Baird