Teaching your kids the respect of the roadways, whether they are crossing the street or behind the wheel can save lives including their own.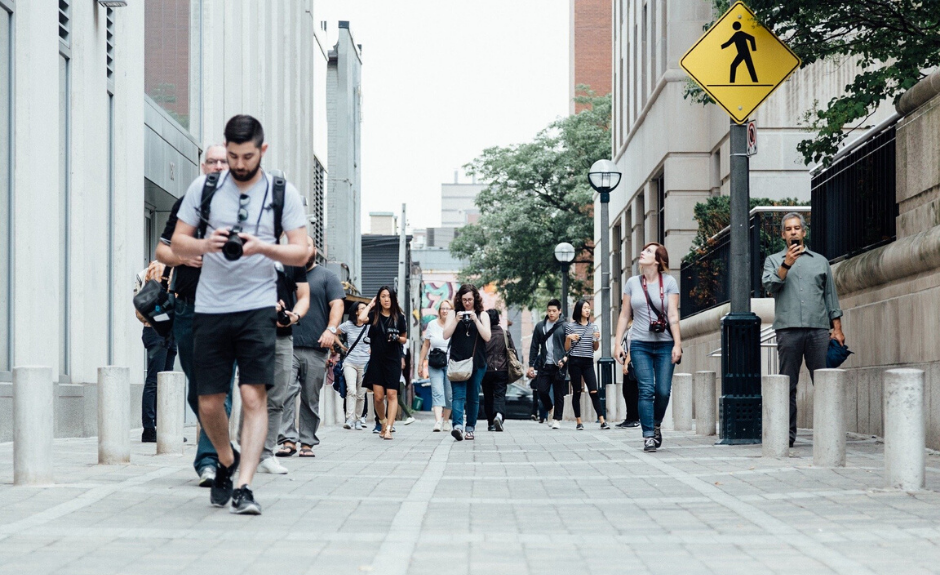 It's a busy world out there and most of the time drivers are in a rush from point A to point B. At what age do you start teaching your kids to cross the road? Are you teaching them the safeties of putting up the smartphones before entering the crosswalk?
Look Both Ways Twice
For ions, one thing we all learned in Driver's Ed was that pedestrians have the right of way. My wife and I were talking the other day and even she has noticed that for the last decade or so almost nobody seems to care about walking in front of a moving 3500 lb motor vehicle without even looking up. This is whether you are on a roadway or parking lot.
Right of way or not, discuss with your kids the danger, not to mention the lack of courtesy of nonchalantly walking in front of a moving vehicle without at least looking. Remember drivers are used to driving on a surface originally designed for motor vehicles, we can't assume they are always alert. Not only is this a lesson in common sense and safety, but it's also a lesson in character also.
Photo via: Pixabay