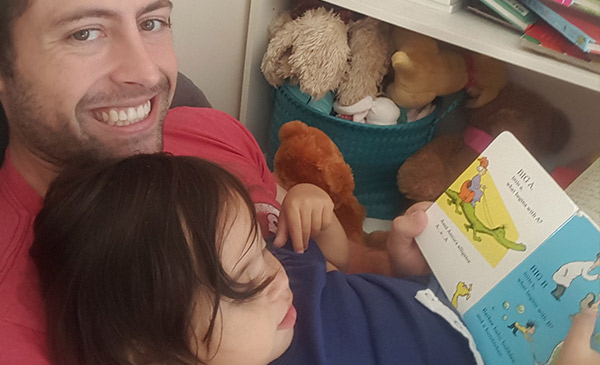 Dads, do your kids look up to you?
In today's one minute feature I provide the key to becoming a good dad. It's actually easier than you may think.
If not, why not? You know, you don't have to be a rock star, movie star, or star athlete to get your kids to look up to you.
So much of being a good dad is simply showing up. Our kids need to know that when push comes to shove—we're there.
When I was 5 years old, my parents divorced—long before divorce was cool. Despite all my dad's shortcomings, the one thing that kept me respecting him most was that he never missed a weekend visit—not one. Rain, sleet, snow, tornado, sickness or mechanical breakdown, my dad showed up! He's been in heaven for 27 years now—where I still look up to him.
Picture provided by: Nathaniel D. Ether