What we allow in our homes to entertain our kids as well as the time engaged in it, may be doing more harm than not.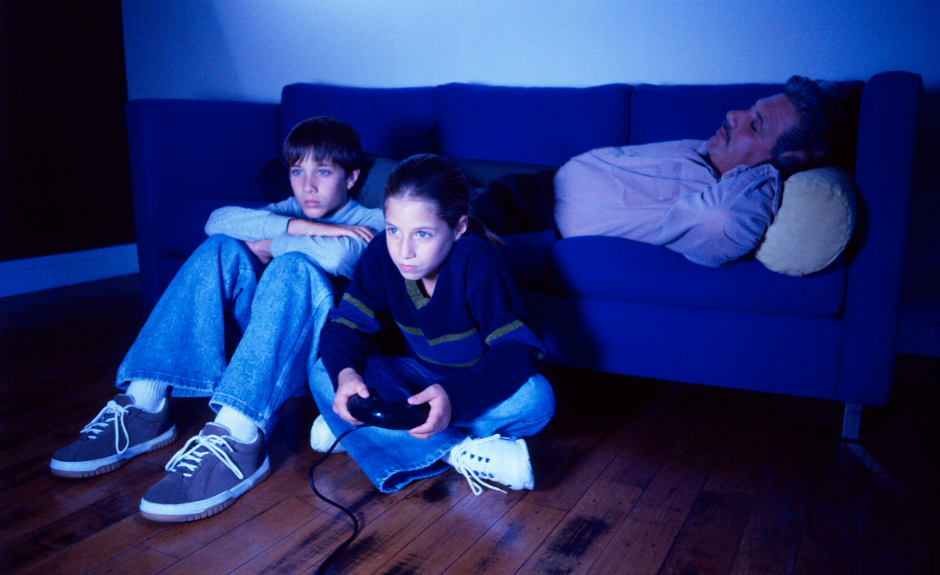 What is entertaining the minds of our kids in our own homes? Do we even know?

Being Involved in What Entertains Our Kids Minds
Referring to kids in Mathew 18:6, Jesus said that if anyone causes one of these little ones who believe in me to sin, it would be better for him to have a large millstone hung around his neck and to be drowned in the depths of the sea. We might find that many of the struggles that we have with our kids both with attitude and behavior, stem from what we allow in our homes by way of entertainment and amusement. I'm not just referring to the quality of the content but the quantity of it as well.
Allowing our kids to be mindlessly entertained every waking hour, all while requiring little to no contribution to the household, via chores and other domestic responsibilities can be setting them up, not only for entitlement narcissism, but a debilitating addiction as well.
Photo via: canva