Often times our children will cry when they are emotionally or physically hurt, but there are times they cry for the simple fact that they can and they know they can use it.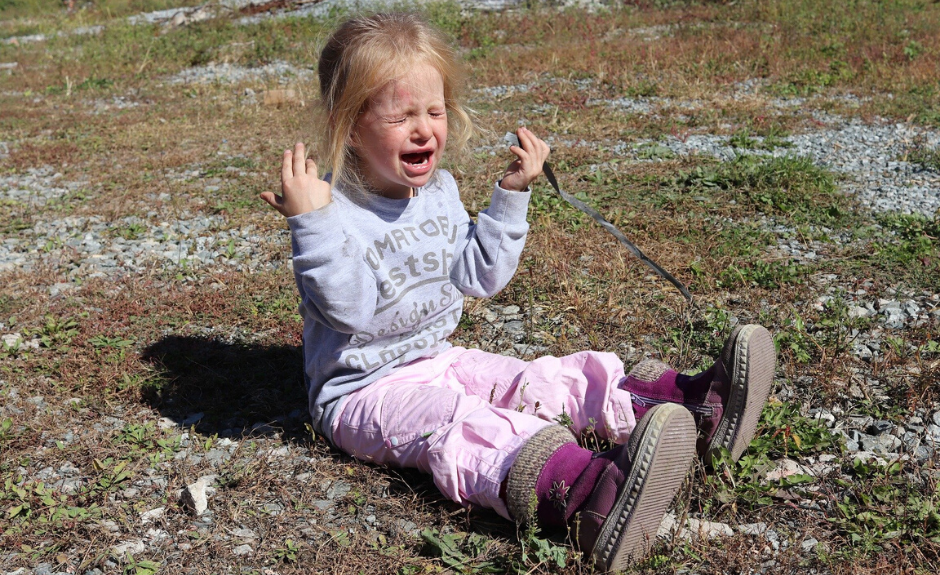 When the pain has subsided but your child continues to cry, how do you handle telling him to stop? Do you believe that sometimes kids milk it just a little longer than they should?
The Crying Game

Despite some misguided advice from secular theorists, there's nothing wrong with telling your child to stop crying on occasions. Let's use some common sense here though, of course, this doesn't apply to an infant who doesn't understand a command like this. Telling your child to stop crying when she is truly hurt, emotionally, or physically isn't a good idea either. Telling your child to stop crying as your selfish routine default response can lead to deep emotional problems for Junior later in life.
But when you know that your child is milking it, you know the pain has subsided or you know that his crying is forced then yes, it is plenty okay to tell your child to stop crying. This will build his resilience, self-control, and emotional stability.
Photo via: Pixabay