This Christmas, take time to be a blessing to others.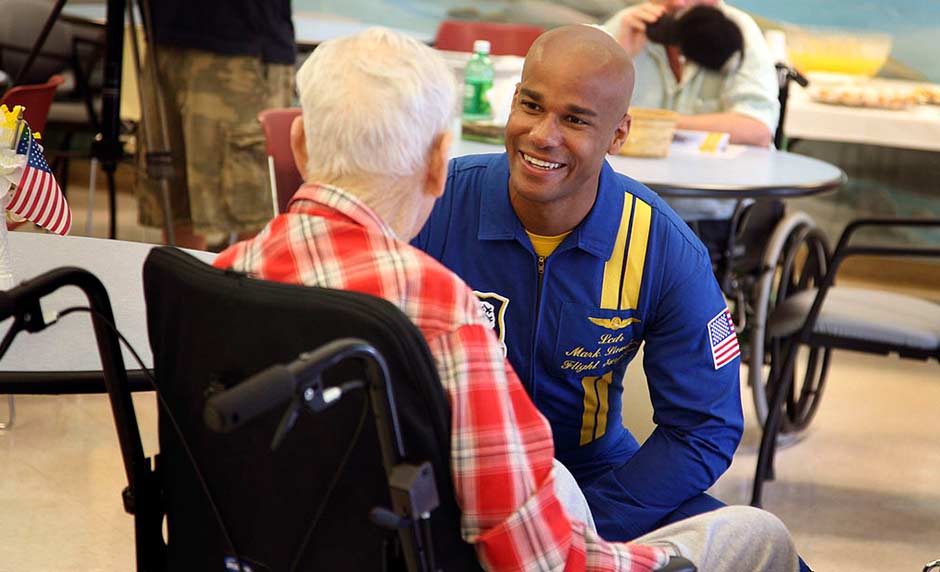 In today's post, I provide one way that can impact your child's life by serving others.
Did your Thanksgiving include an intentional time of sitting down with your kids and reflecting on all your family has to be thankful for? If not, then Christmas would be a great time to actually be a gift that someone else is thankful for. I'm talking about visiting a nursing home with your kids.
Not only would it be a great time for you to bond with them; but, you'd actually be human Christmas presents to some elderly folks who may not have anybody to visit them this year. Perhaps you could bring along some baked goods or candy as an added bonus for some lonely senior citizens. You're likely to find that in doing so you and your kids will be the recipients of a gift far greater than anything you'll find under your tree this year.

Picture Provided by: U.S. Navy photo by Senior Chief Mass Communication Specialist Gary Ward [Public domain], via Wikimedia Commons.