College has traditionally been a time for expanding our knowledge, asking hard questions, championing open dialogue, and having intense but respectful discussions about different ideas and opinions about morality, religion, and politics.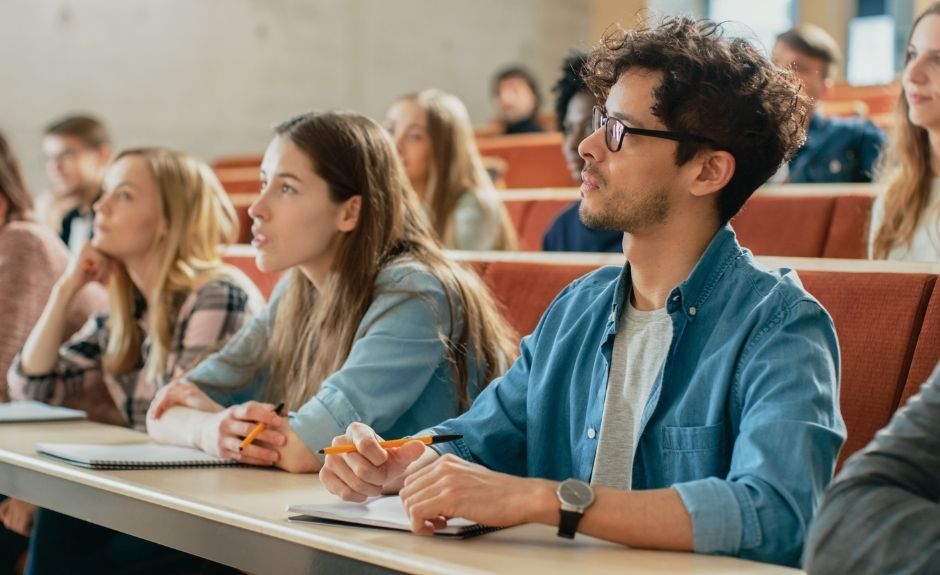 The Evolution of Higher Education & Faith
But today the very mention of having faith in God is something that is often considered equivalent to being a neanderthal.
A Christian Perspective on Higher Education
Many of the nation's most prestigious institutions actually began as theological establishments. However, today we see a much different picture.
So how can we as parents set our children up for not only academic success, but spiritual growth as they enter the college-bound years? Is there a way to prepare them to enter an environment that may not be receptive, and may even be hostile to their faith?
Should we prepare our kids to stand their ground amidst a hostile environment that challenges their faith to its core? Do we even consent to send our kids to such an environment? How do we guide our children to making a decision that will strengthen rather than hinder their faith?
Discussing the Hostile Environment of Colleges & Universities with Dan Dupee
Dan Dupee is President Emeritus of the Coalition for Christian Outreach (CCO). He served as President and CEO of the CCO from 1999-2015, and as Chairman of the Board from 2016-2020.
Dan is also the author of It's Not Too Late: The Essential Part You Play in Shaping Your Teen's Faith, which was published in 2016 by Baker Books. 
Coalition for Christian Outreach (CCO) calls college students to serve Jesus Christ with their entire lives. They share the Gospel with students and develop passionate disciples of Jesus Christ. They serve together with the church and invite students into the lives of local congregations. They give students a vision for serving Jesus Christ in their studies, jobs, communities, and families.
The Christian Faith & College-Bound Teens
Episode Highlights:
How has our society impacted higher education?
What role has the pandemic played on educational institutions?
Why is there hostility toward the Christian faith?
How can Christian parents prepare their kids for college?
How can our community strengthen and encourage our children through the college experience?
Image from Canva