When parents are asked why they would give their own kids a smartphone one of the most common answers they give is that they don't want their sons and daughters ostracized for not having one.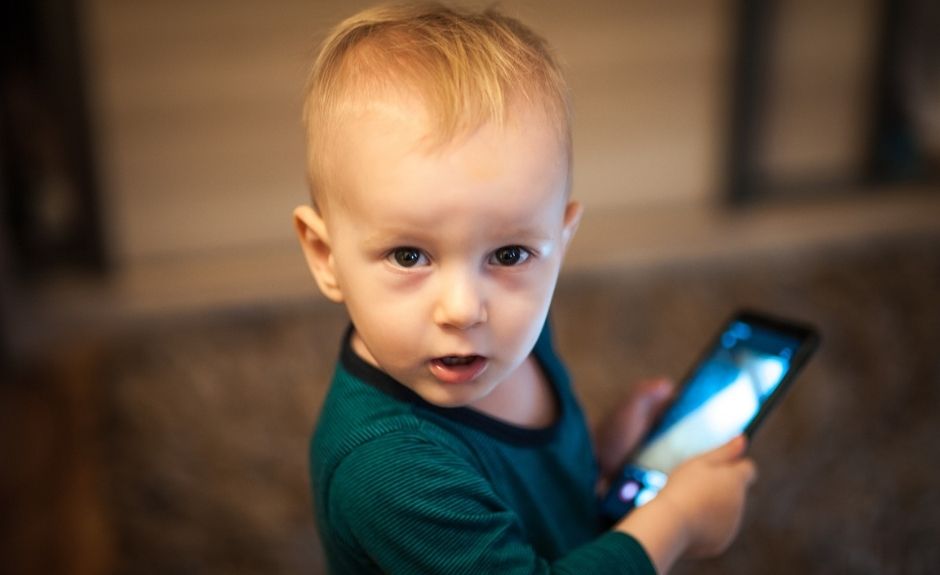 The Over-Consumption of Technology By Our Kids
Is being ostracized even a wise or valid reason? After all, kids being ostracized is a risk of having or not having or participating or not participating in something all the time. 
If our reference point of how to live is what other people think we are all going to be in for a lot of disappointment!
However, being ostracized for doing something right can actually result in good things for our kids such as character growth, resilience, grit, integrity, patience, and a stronger resolve to keep doing what's right. Being strong enough to incorporate a safe and wise digital alternative for our kids.
There is no reason that any minor should have unencumbered access to his or her own smartphone. This even includes those who use their own money to pay for it. And there is a case to be made for this from the scientific perspective, biblical perspective, relational perspective, logical or psychological perspective, the physical perspective, and the spiritual perspective.
But I'm not saying kids should be without phones altogether. It's a safety issue and a convenience. It's a communication issue. But just because smartphones have become a systemic symbol of cultural relevance is not a good reason for giving a minor unfettered access to a smartphone and all that comes with it.
We'll be talking about all of this with someone who is doing something about it today on License to Parent.
Discussing Technology and Discernment with Anne Marie McDonald
Anne Marie is the Vice President of public relations strategy at Gabb Wireless. She manages outreach opportunities to further the education of age-appropriate tech solutions. She frequently speaks about family and tech safety on various podcasts, broadcasts, and webinars that are in line with Gabb's mission. She speaks from the heart on this because Anne Marie and her husband have four children ranging in age from 5 to 15.
Talking about Tech with our Family
Episode Highlights:
As a parent how can I understand good and bad technology and provide effective tools for my family?
Discussing tech habits and hygiene with our kids.
The dangers of having a smart device as a babysitter.
How do we fight the "this phone is your friend" narrative?
How to introduce wise phone use into a smartphone world.
How technology changes our kids.
Use code WISEPHONE to receive $10 off your Gabb Wireless Device.
Image from Pixabay