We certainly have a spiritual blinding in America today. Then there's the frog in the boiling water idea. We've been known to get used to some pretty awful stuff. I'm both astonished and not surprised at all of the cognitive dissonance of many when it comes to, not just pornography, but the depths of depravity we are experiencing today.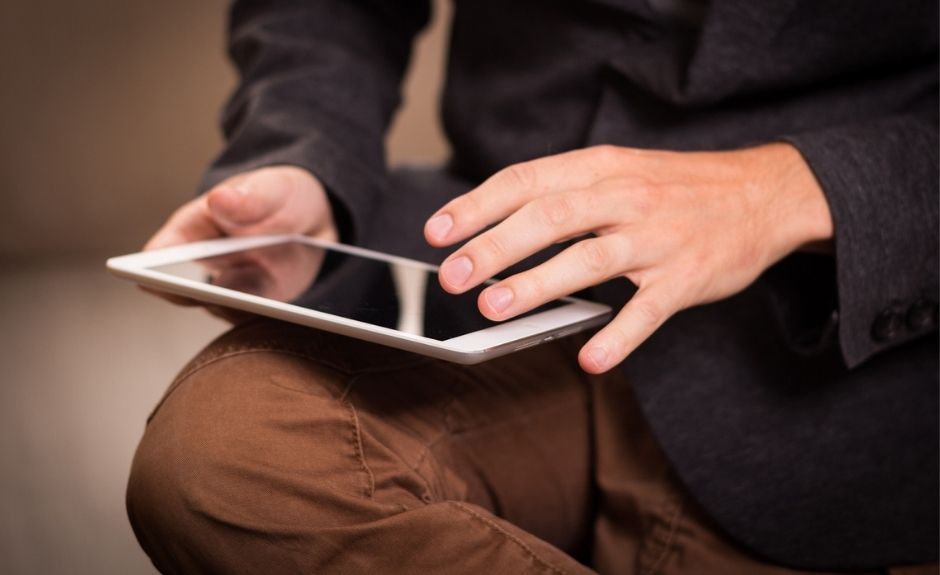 In America today, pornography, at least as it has been traditionally defined, is everywhere. It's not just a stack of naughty magazines sold from behind the drugstore counter anymore. Milder forms of it can be seen on billboards along the highway. Stronger forms are out in the open now too; right next to the candy rack at the local convenience store or gas station. That means that it's not only in the line of sight of your children but well within their grasp as well.
This isn't even the worst of it! Many parents have retained the worst of it in their satellite or cable tv packages in high definition motion picture and living color. It leaves nothing to the imagination.
Still worse, others have freely given their children their own private access to it. It travels with them to school, to play, and to bed each night via their smartphones.
Protecting the eyes, hearts, minds, souls, and spirits of our kids against an ever-present socially acceptable poison is essential for parents today.
Today we speak with Kristin Jenson. She's the author of the best selling "Good Pictures, Bad Pictures" series of read-aloud books for kids that have sold over 150,000 copies worldwide and in seven languages. These books help kids develop an internal filter against inappropriate content.
Kristin is the founder of Protect Young Minds, an organization dedicated to helping parents empower their kids with tools to resist pornography. This includes the Brain Defense Safety curriculum for elementary students.
Kristin is an active member of the Safeguard Alliance, a national coalition to end sexual exploitation. In 2019 she spoke and the United Nations Civil Society Conference. She's also testified before the Washington State Senate Law and Justice Committee on the public health crisis of pornography.
Kristin is a mom of three children and recently became a grandmother. She and her husband live in Washington state.
Educating Our Children on the Dangers of Pornography
Episode Highlights:
How can we give our children an internal filter against pornography?
Discussing sex and pornography with your children at a young age is advantageous to your child's growth and future.
Is pornography healthy for anyone?
How does pornography impact the future health of our kids?
We must give our kids good, cohesive, age-appropriate, and convincing arguments on why pornography is harmful to them, their lives, and the world.
How do we teach our kids healthy self-discipline?
How to teach children what pornography is and what to do when they see it.
There is hope for those who have seen or continue to view pornography. There is redemption.
Image from Pixabay