The love, joys, and challenges that come our way as we raise our kids can seem never-ending. We can't wait to have them. We can't wait to raise them. And, sometimes, we can't wait to help move them out of the house. But, as loving parents, it seems like nothing this side of eternity could be more important and rewarding to us than our kids. Until that day comes when we wake up and discover that we are now grandparents. Almost overnight we discover a whole new world of love, opportunities, responsibilities, joys, and challenges. But, just as we could barely imagine loving our second child as much as we loved our first, the joy of grandparenting brings us even more uncharted areas of love, relationship and responsibility to be experienced. Today, we'll be talking about The Heart of Grand Parenting.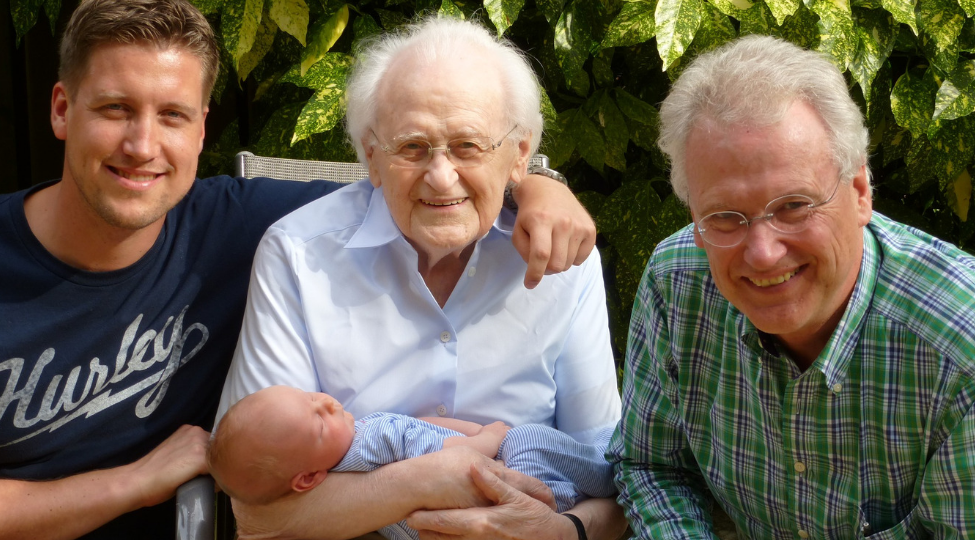 My dad used to say that his grandkids were God's reward for not killing me during the course of my upbringing. But, all joking aside, grandkids are wonderful; and, grandparenting is wonderful. But, there really are a lot of responsibilities and obligations–as well as big-time rewards that go along with being a good grandparent–which I'm still working on. It's kinda like "parenting lite" if your kids are actually being the parents that God has called them to be. If not, grandparenting can also be pretty frustrating–even heart-breaking and exhausting. But, I'm certainly no expert on the whole grandparenting thing. Like I said, I'm still a work in progress, myself. So, I'm looking forward to hearing from a guy who actually wrote a book on The Heart of Grandparenting.
Dr. Ken Canfield, a nationally-known leader, and scholar has committed his life to 8×10 canfield big group2 soft color-5strengthening families and fathers. He has founded and continues to engage in several organizations dedicated to improving family well-being, most notably the National Center for Fathering, where he served as President for 16 years. He is currently president of the National Association for Grandparenting (GrandsMatter.org), which he founded in 2016.
Ken and his wife Dee (a Professional Counselor) have been married 40 years. They have five children, three daughters, and two sons, ranging in age from 26-36. They also have three sons-in-law, one daughter-in-law, and twelve grandchildren.
How Grand to be a Grandparent
There is nothing better than preparing the next generation and those after for success. What really got me into this was the recognition that grandparents were often displaced, forgotten or marginalized. In other cultures, grandparents are depended on and they live for their grandchildren. We need a little bit of that! In Deuteronomy, we see that we should remember what we saw and teach them to our children and children's children. Our calling extends to our extended family. There are so much value and benefit in engaging with our grandchildren.
You will actually live longer and healthier lives if you engage with grandchildren. Cognitive abilities are kept "on their toes" as you stay up with and interact with the grandchildren. To engage with them will challenge you mentally. When you impart wisdom, humor, reality appropriate to their age, they are endowed with a sense of heritage and confidence that comes only through you.
The mark of the good grandparent is that they are engaged, intentional and proactive. It will not only enhance your wellbeing but the wellbeing of your grandchildren as well. Ken Canfield authored the book, The Heart of Grandparenting.
The Heart of Grandparenting has 5 pillars: Heritage, Example, Angelic Attributes, Reconciliation, Teachers. Grandparents have such an amazing opportunity to raise up and train the next generation in a way that only they can.
Episode Highlights:
What do Grandparents bring to the family?
How can Grandparents impact children in a way others cannot?
What can Grandparents do to train up the future generations?
Picture via: Pixabay