As responsible and effective parents before we can impart character into our kids we must first understand what character is and then establish it in ourselves. But in the pampered and self-centered age we live in today, with trigger words and safe spaces for the fragile and entitled milquetoasts of society, character seems to be waining in America.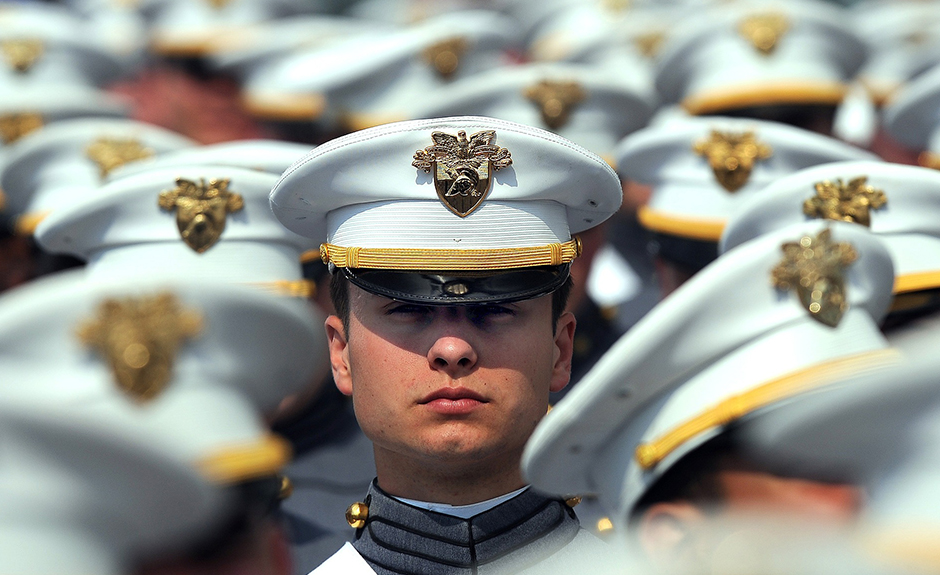 I've heard it said that Character is "who you are and what you do when nobody is looking." When it comes to our kids, I think character-building has a lot to do with the quality of people that they're surrounded with. I also believe that who and what our kids are regularly being entertained by can affect their character as well. But of course, there's no better model and teacher of character than parents. But that door swings both ways. Your kids are gonna learn from you, for good or for ill, or a little bit of both.
Today we talk more on character with Mr. Pat Williams. Pat Williams is senior vice president of the NBA's Orlando Magic. He has more than 50 years of professional sports experience, has written more than 100 books, including the popular Coach Wooden, Coach Wooden's Greatest Secret, and Character Carved in Stone.
The 12 Words of Character Building
Mr. Pat William's book, Character Carved in Stone, was inspired by his trip to West Point. Here he discovered 12 benches, each with a word inscribed on the end of the bench. These benches were a gift from a graduating class on their 50th anniversary. They wished to leave and instill these important words into the lives of those at West Point. Each word had been found to be critical in their lives in WWII or Korea as military leaders.
These 12 character traits transition to every one of us, regardless of our field. Whether we are leading in our homes, churches, schools, places of business, etc. these 12 principles are absolutely mandatory if we are going to be fully effective.
Many believe that if you discipline your child you don't love your child. But really that's simply not true. They are not polar opposites. Discipline is a component of love. We use the analogy quite often that love is like a car battery. You have the positive (warm and fuzzy) and the negative (tough love) and without both poles, it does not work.
As parents, we need to set the expectations for character and for our child's future. When a child turns 18, will they go into the workforce? To college? To the military? Building character also includes helping your child develop into a responsible and capable adult. Have the conversation early about their coming of age and what that looks like. No, they won't sit at home and play video games. They will be a legal adult and be required to start their own lives. Don't wait until they're 18 to spring that on them!
One of the words on the benches was integrity. Can we teach our kids integrity without the moral component described in Scripture? Integrity comes from the root word integer which means 1. A leader or a person of integrity is consistent in their life. The walk and the talk match.
Episode Highlights:
How is discipline a component of character building?
How can we set our children up to be successful independent adults?
Can we teach integrity outside of Scripture?
Picture via: Pixabay