It's been a problem since the beginning. But, in recent times, the subject of bullying has now become front and center. Few things can offer a more long-term negative effect on our kids' psyche than being the victim of bullying. This is especially true when bullying becomes routine. But, how do we know if or when bullying has become an issue with our kids? How do we know when or whether they've been the victims or the perpetrators of this dark & shameless aggression? Is it possible that we've actually fed our kids as easy prey to the lions of bullying without even realizing it? And, has our misinterpretation of Scripture actually been part of the problem?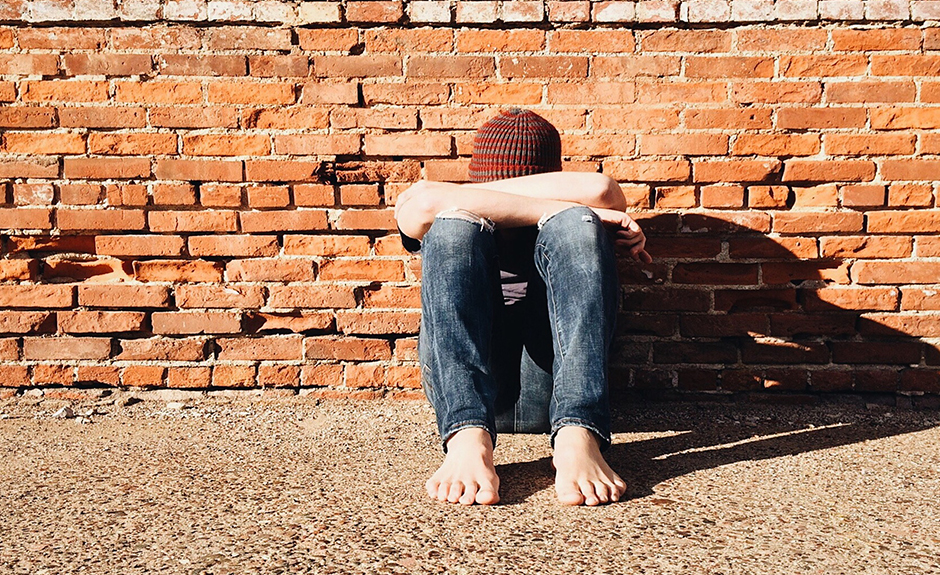 Well, I was the oldest; so, I'll leave it at that. But, I've certainly been the victim of bullying as a kid. I think we all have, in one way or another. I can remember the trauma of being a 4th-grader in a school that was only 4 doors down from my house. A 6th grader and his two high-school brothers, who happened to be my next door neighbors, and another 6th grader made it their daily ambition that year to use me as a human punching bag. So, it was a traumatic event every day at 3 O'clock, just to find a way to make it those 4 doors down from the school-yard to the refuge of my house which, had its own liabilities. Sometimes I made it; sometimes, I didn't. But, I think bullies know that even if they win a real fight, they're still likely to come away with some wounds, especially if the person they're fighting has a just cause. And, to most bullies, I think it just isn't worth it. Anyway, you asked about my experience. Now, let's talk to the expert.
Paul Coughlin is an expert witness regarding bullying and the law and is a Fox News analyst and contributor. He is a popular speaker who has appeared on Good Morning America, Nightline, C-Span, The LA Times, The New York Times, Newsweek and other media outlets. Paul is a best-selling author of eight books, including Free Us From Bullying, as well as a former newspaper editor. He works with numerous professional organizations to diminish bullying, including the Baltimore Ravens. His anti-bullying curriculum is used throughout North America as well as in South Africa, Uganda, Australia, New Zealand and Brazil among other countries. Paul is a boys' varsity soccer coach, where he was voted Coach of the Year twice. Paul has also previously served as a member of the Board of Trustees for St. Mary's School in Medford, Oregon. Paul is a popular men's conference speaker who has inspired thousands across North America as well as in Wales and England.
Teaching Self-Defense on the Playground
So why is bullying just now being brought to center stage? Paul suggests that the misconceptions around bullying have a lot to do with it. We have had a tendency to see bullying as a part of poor communication, misunderstanding, individuals unable to control anger, a right of passage. Perhaps the other thing that has brought us to the forefront of this issue is a perfect storm of diminished parenting, increasingly fragile children, and a new found ability to literally destroy a child through cyberbullying. His book may in fact not be such a needed resource today if it wasn't for the internet.
How should parents train their kids to deal with internet bullies? A bully, regardless of a digital or physical one, wants to see their victim experience pain and anguish. This makes them feel alive and in control. It's enjoyable to be a bully. As a response, a child can work to convince the bully that it doesn't bother them and that the bully is failing. A great comeback really is the word "whatever." It's dismissive but it also defends your dignity and worth. This is a much more effective tactic than to erroneously ignore the bully and not say anything. If we don't respond, it is taken as a sign of weakness. Weakness invites aggression. Train your child how to show strength in the presence of a bully. Don't feed the machine!
We also need to point out that bullying is very different today than when many of today's parents were kids. For example, we see "mob bullying" where one kid is up against 3-5 kids. That poor kid is more outnumbered today statistically than in the past and he/she needs help.
Some parenting tactics today have actually increased the impact of bullying. For example, one tactic would be to not say anything that would harm the bully's self-esteem. In the process, we have created little monsters that grow up to be big monsters. The idea that a bully has low self-esteem is a fallacy. Bullies think they are wonderful. They are filled with a high sense of self-love. They see themselves as smarter, better, etc. and others deserve to be treated terribly. Self-esteem over-sensitivity has caused more harm than good in our society.
With respect to bullies and the Bible, how do we reconcile the concept of turning the other cheek? In evangelical culture, we would kick even Jesus out of the temple when he began turning over tables. So how should we teach our kids to respond to bullies? There is no call in scripture to turn the other cheek to a bully. In Matthew 5, Jesus clearly explained to his adult disciples that they were not followers of the law but something greater. He told them if someone asks for your shirt to give them your cloak as well. If an authority says to go 1 mile, you go 2. Then Jesus doesn't say "turn to them your other cheek," he says "turn to them your Left cheek." To be struck on the right cheek was an offense that was punishable by law. At the end of the scripture, he ties it together to promote a generous spirit. That is the point of Matthew 5 and turning the other cheek. It is NOT, in any way shape or form allowing your child to be bullied.
Episode Highlights:
Is the popular saying of "Sticks and Stones" really true?
How are parents unknowingly increasing the impact of bullies?
What does it mean to be a peacemaker when it comes to bullies?
Picture via: Pixabay