Bullying is a very real problem. How do we as parents navigate bullying in today's world? Last week we addressed how Scripture addresses bullying in Free Us From Bullying Part I. Today, Paul joins us to continue the discussion on bullying and practical advice for parents.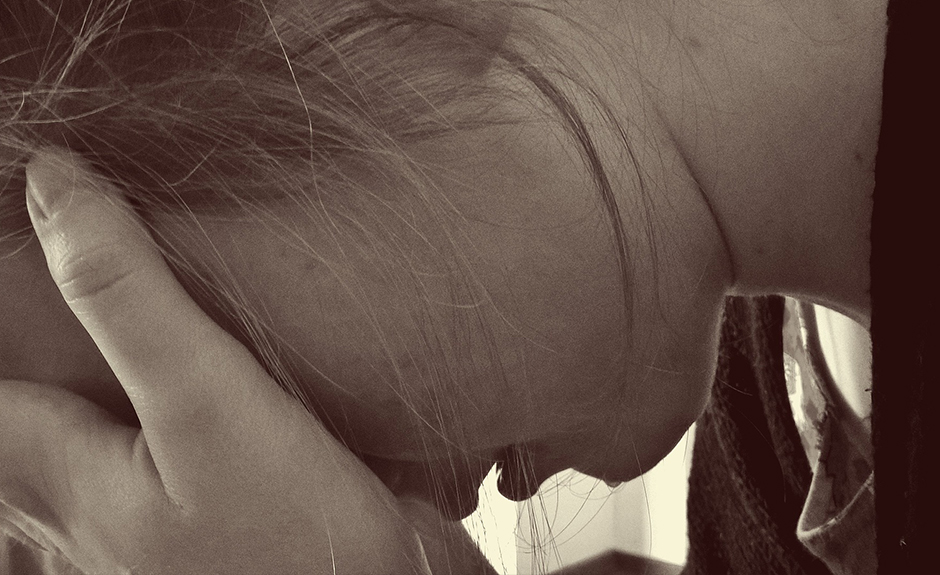 Paul Coughlin, President and Founder of the Protectors, founded in 2005, was born from personal experience and a unique understanding into a fundamental weakness to existing anti-bullying programs. As a Target of bullying while in elementary school, Paul knows just how damaging such a campaign of cruelty can be to a person's emotional and psychological wellbeing—damage that can harm a person well into adulthood. Some never recover.
Practical Steps for Parents of Bullying Victims
What are some of the most common mistakes parents make when a child approaches their parent about being bullied? First, a parent may tell their child to "just ignore it." This is a fallacy and dangerous advice. A bully is looking to overpower and overwhelm, so they will choose the child that they believe won't push back. When a child doesn't push back, it is seen as a sign of weakness and an invitation to more aggressive action against them. In contrast, we need to teach our children how to use and wield the power of their words. They will be empowered when they do that and stand up to the bully.
One of the biggest things bullies look for is non-assertive body language. Bullies are profilers. It's really a very criminal mindset in a young body. They seek out the kid who looks uncomfortable, is nervous looking and doesn't walk with confidence. Oftentimes it can be the new kid who doesn't have a support group or structure yet. We need to train our kids how to appear more confident and assertive. Train them to "fake it until they become it."
You've heard the phrase "nobody likes a bully" but that doesn't always appear to be true; especially in grades leading up to junior high. Early on, particularly in middle school, children and pre-teens tend to mistake power and strength. So while a bully has "power" he is not necessarily strong. As we get older we begin to see through it, but that takes time.
But what about the bullies? How do you turn bullies around? Serial bullies are highly resistant to change. Once they get the taste of bullying and the pleasure of it, it can be so intoxicating that it's difficult to break that behavior. Many have an extreme sense of entitlement. Your average bully is narcissistic and arrogant. So what do you do with an arrogant person? They need to be humbled, not to be humiliated. They need to see themselves as equal to other people.
We highly recommend martial arts to victims, not so that they can beat someone up, but so that they can learn and gain confidence. They can learn the ability to move and speak with an air of confidence, they are just not as attractive to bullies. One of the things we try to do with kids who bully is explaining to them their charisma and ability to lead other people. We try to appeal to their sense of "healthy pride" and teaching them to use their powers for good. Martial arts for a bully can teach them to use strength to defend others than to attack. And it teaches restraint.
How can a parent detect when their child is being bullied. Look for behavior that is out of the ordinary or that you haven't seen before. Look for signs of physical aggression or being aggressive in their speech. Sleep patterns can also change, which is also a sign of depression. A lack of interest in school or specific topics in school can also happen, particularly for kids who do well or used to be excited about school activities. Mysterious illnesses can also happen. We need to be cautious of these illnesses, as children aren't always lying about being sick. There are kids who can become physically sick due to nervousness or stress.
Should parents intervene? 70% of victims don't actually tell anyone. Part of the reason for that is that victims are afraid their parents will make it worse. Before school begins, say "you know what- I know that bullying is a pattern of behavior. It's a use of power to intentionally harm someone without reason. In order for me to best help you, I need to know right away if something is happening. I promise that we will talk about this together and decide whether or not to go to the school. I will not embarrass you or make this worse for you." Work to build trust with your child. Establish that you are working for their best interest and you respect them. Develop that bond of trust that will enable your child to feel confident talking to you without fear of a rash decision on your part.
Episode Highlights:
What are some common mistakes parents make when they hear their child is a victim of bullying?
What about the bullies? How do we handle them?
How to detect when a child is being bullied.
Picture via: Pixabay