Today's GenZ generation are offspring born between 1995 and 2015. Yet, many of them are now already parents themselves. The Millennial, GenX and Baby Boom generations are now either parents, grandparents or even great grandparents. And, all these generations grew up in a time when marijuana has been considered by many to be just part of growing up. So, weighing the risks against the rewards of this mysterious herb, what verdict should we come to when it comes to legalizing it?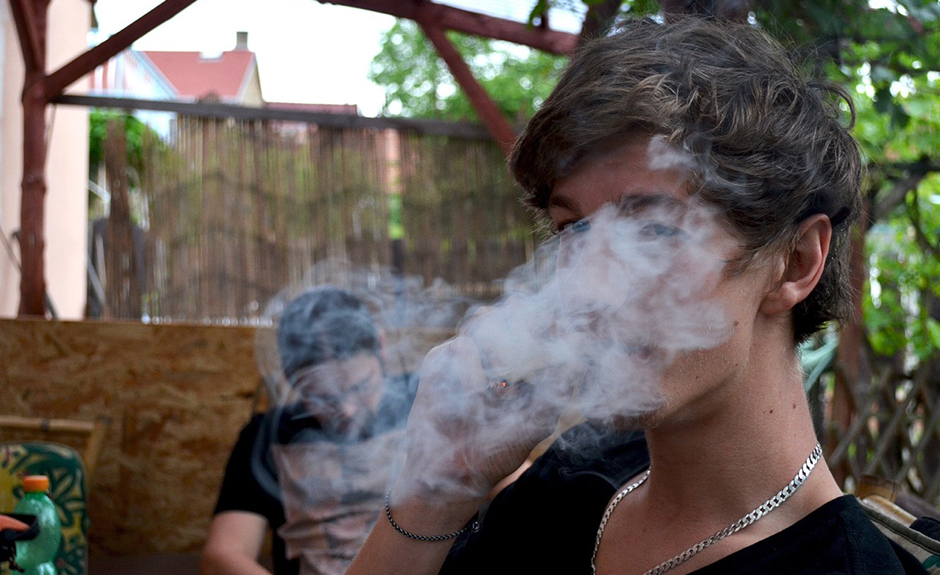 Today's kids are regularly hearing how fun, enlightening and innocuous pot is. It's certainly safer than alcohol, they say confidently. And they're hearing this information from the very elders from whom they should be learning responsibility and wisdom, no less. In fact, many states are not only legalizing marijuana for its medicinal benefits but, now, for recreational use also. And, our kids are taking notice. What should you tell your children about marijuana?
Alex Berenson was born in New York in 1973 and grew up in Englewood, N.J. After graduating from Yale University in 1994 with degrees in history and economics, he joined the Denver Post as a reporter. In 1996, he became one of the first employees at TheStreet.com, the groundbreaking financial news Website. In 1999, he joined The New York Times. At the Times, he covered everything from the drug industry to Hurricane Katrina; in 2003 and 2004, he served two stints as a correspondent in Iraq, an experience that led him to write The Faithful Spy, his debut novel, which won the Edgar Award from the Mystery Writers of America for Best First Novel. He has now written eleven novels and one work of nonfiction, The Number. We've invited Alex here today to speak on his book, Tell Your Children: The Truth About Marijuana, Mental Illness, and Violence. Alex lives in Garrison, N.Y. with his wife, Dr. Jacqueline Berenson, their children Lucy and Ezra, their badly behaved dog Maggie, and Maggie's dog Teddy.
The Marijuana Myth
Many who hold the biggest microphones are pushing for the legalization and normalcy of marijuana use right now. Alex is seeing quite a bit of pushback on his stance and message, particularly from both the for-profit and nonprofit sectors. We are finding that many for-profit companies (particularly those with a vested interest or potential stakeholders) are ready for the legalization of cannabis. We also find many nonprofits touting its praises, not because they particularly wish for profit, but because the legalization has been seen and marketed as a social justice issue.
From the nonprofit perspective, I think that if you want to legalize a banned substance then it is in your best interest to have the largest amount of people use it as possible. Create a large community of users or customers. A second reason for the promotion is that money often come from the for-profit to the nonprofits. Thirdly, many still view themselves as scrappy outsiders that are fighting for something, completely truthful or not. And we need to be honest about the real truth here.
You can say to your children that neither alcohol nor cannabis is safe for anyone under 21. But yes, we do see that alcohol has an affect on the development of the brain. We've also seen that can lead to schizophrenia and violence. While many may argue that correlation does not equal causation it's not just true that many who use pot become schizophrenic or violent. There is a lot of good biological evidence that shows why this correlation is real and how very strong it is. There's never been a trial where we've given a group cigarettes and another have gone without and we come back in 20 years and see the results. But we know that cigarettes cause lung cancer. There is tremendous evidence. And while the evidence that cannabis causes schizophrenia is not quite that strong yet, but it is very strong.
Marijuana changes people's personalities, and often in a negative way. It turns people inward. SO even with alcohol you hear about "angry drunks" or "happy drunks." With marijuana you hear about the giggly stoner in a corner. I think that's a dangerous thing to produce. It create solitude and selfishness. And it's an interesting drug for this time when we are already withdrawing from the world through technology, our phones, etc.
Now not everyone who uses cannabis will become psychotic or schizophrenic. Of course that is a risk and once you break your mind that way, you don't get it back. Marijuana is not good for motivation, memory, learning. There are studies that show evidence of decreases in IQ. Overall it's bad for your brain.
Episode Highlights:
Why is the legalization of Marijuana being pushed in society today?
Who is behind the legalization of Marijuana?
What type of consequences can we expect from the use of Marijuana?
How can parents speak with their kids on the current arguments for Marijuana use?
Picture via: Pixabay