Since the beginning of time parents have been trying to figure out all the things that make their kids tick. Any number of things have been attributed (right or wrong) to why Junior behaves the way Junior behaves. This includes things like his upbringing, heredity, social and financial status, exposure to stimuli and more. And, though it's been hotly debated for well over 100 years now, still, the question remains: to what degree do Hollywood movies, alone, have on—not only our kids' values, appetites, attitudes and behaviors—but, the entire nation's as a whole? Today, we'll be talking with a man who understands the value and influence of today's film industry on all of us.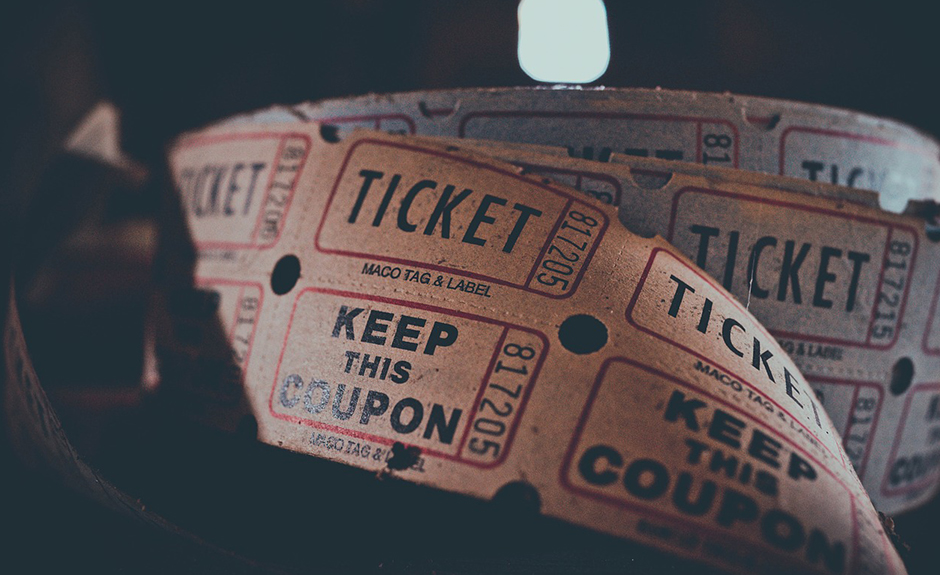 Too many parents look at entertainment, in general, but movies in particular, as a harmless engagement of time that allows us to escape into a world free of all the responsibilities and liabilities of life long enough to be refreshed in preparation for the real-world responsibilities of life. And, I think that for the most part, that's exactly right. Just like, for the most part, cars are simply modes of transportation. They are not designed to ruin your life; but, to simply get you from place to place in a timely fashion. The problem is that too many people, particularly kids, get more than merely refreshed from movies and more than just where they're going with cars. Both cars and movies have liabilities to them and can even be dangerous to one degree or the other. The difference with movies over cars is that nobody is making a car that's purposely designed to hurt/corrupt you or your kid. But, filmmakers can sometimes create movies with agendas that transcend mere entertainment value and, therefore, making them potentially dangerous to the viewer, depending on the audience. But, we have a guest, today, that's working hard to help us with all that.
Dr. Ted Baehr is Founder and Publisher of MOVIEGUIDE®: The Family Guide to Movies and Entertainment and Chairman of the Christian Film & Television Commission® ministry, as well as a noted critic, educator, lecturer, and media pundit. His life's purpose, according to Ted, is to be used of God to redeem the values of the media while educating audiences on how to use discernment in selecting their entertainment.
The Influence of Christian Families on the Entertainment Industry
What is MovieGuide? Why did it begin? And how can Christian families benefit from it? Dr. Ted Baehr explains that there are two sides to this answer. MoveGuide was created to help parents choose movies and teach their children to use discernment. There is a principled approach to the analysis of movies. Some of it has to do with content, as well as theological issues and context. The goal of MediaGuide is for teens and children to learn discernment and make wise choices. The platform was born out of Dr. Baehr's experience within the film industry. Growing up and raised by movie stars, Dr. Baehr leaned very much to the left on content and industry topics. However, God got ahold of him and he began to see the need for analysis of content in the entertainment industry, especially as it relates to our youth today.
How do we redeem the media? We teach our children to be media wise. When they then go and see movies they essentially vote with their dollars. When our children (as well as ourselves) go to movies that are clean, wholesome, don't contain the violence or nudity that so many movies have, we show the industry with our presence that they really can fill a theater. Movieguide is then able to further influence the entertainment industry directly, noting movies they believe will be impactful for their audience. This allows us to not only influence producers but help show them the love of Christ.
But what about movies with a hidden agenda, specifically in relation to the LGBTQ? Dr. Baehr cautions parents to evaluate films and look for those hidden agendas. Some movies that have gotten great reviews from critiques do not get great reviews from MovieGuide. But the media is starting to take note of our presence at the movies. Did you know that of the top 10 box office films last year, not one had a hidden LGBTQ agenda? In the top 25 box office films, there were maybe 1 or 2 but they were at the bottom of the list. In turn, there were actually less gay/lesbian characters in films this past year in comparison to previous years.
Should Christian parents support films that aren't necessarily "Christian?" A biblical worldview says that we live in a real world with real pain and suffering that needs a real savior. When we apply this to comic book movies, they are all over the map. We can often find Christian principals throughout these movies that are very clear. Others may have good redemptive content, but it may also have mixed content throughout. What we do is help people think through what these principals mean for us and for the real world. Movies can have a tremendous influence. They can be a tool. And that tool can be used for good or for evil.
Episode Highlights:
What is MovieGuide? How does it impact our culture?
How do we as Christian families redeem media?
Does my "vote" to go or not go to a movie actually make a difference?
Picture via: Pixabay