Just over a hundred and fifty years ago, the issue of human slavery divided our United States. Individuals could legally own other individuals—owning their children also. Today, another group of individuals is being accused of another kind of slavery in America and around the world. Some would call it iSlavery or digital addiction. The greatest victims of this kind of slavery are our kids. And, who would be their iSlave masters? Many would say it's the big tech companies of Silicon Valley—Google, Facebook, Instagram, Twitter and the like. But, arguably, the bigger question is this: "Are we, as parents, in any way, complicit in this 21st-century iSlave-trade ourselves?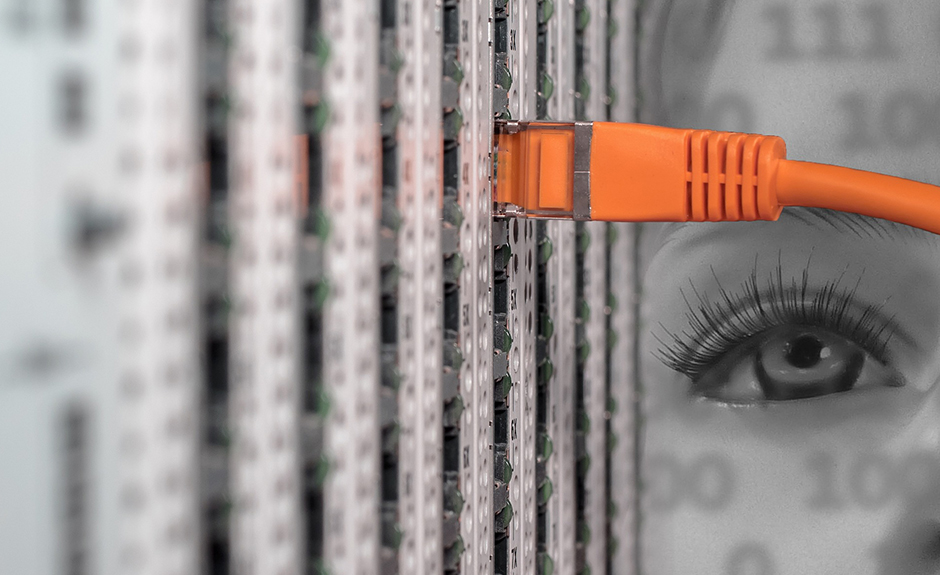 Could we actually be the financiers and the brokers between our own kids and the Silicon Valley iSlave masters who've marketed their wares to our children's carnal appetites, habits and addictions? Have we mortgaged our kids' childhood for a convenient digital babysitter that molests our kids with amusements that destroy brain matter, personal relationships, emotional health, and spiritual well-being? And, like the slavery debate that divided the church—and our whole country—back in the 1860s, some Christians, today, are finding that other Christians seem to be perfectly OK with it all. Examining the risk against the reward of naively following today's digital status quo.
Tom Kersting is an expert in the field of mental health, families, parenting in the digital age, and over-device use, as he provides advice to millions of people through regular television appearances, radio and print media, books and private sessions. He is a straight shooter, and passionate about helping families whether in crisis or just in disaccord.
Tom holds advanced degrees including a bachelor's degree in Psychology from St. Thomas Aquinas College, a Master's degree in Counseling & Human Development and a second Master's in Administration & Supervision, both from Montclair State University. Tom also holds a Ph.D. in Clinical Hypnotherapy (alternative/non-traditional) from Kona University. Tom is also a former semi-professional baseball player, an avid golfer and dedicated to fitness.
Brain Pathways, Digital Withdrawl, and a Need to Disconnect
Tom Kersting's book, Disconnected, stemmed from an observation he made in his private practice about ten years ago. "What I write about in my book, Disconnected, began when I found a tremendous amount of teenagers being diagnosed with Attention Deficit Disorder, many years ago, and I knew that something was wrong. I did some research and found that screen time was changing brain neuro pathways and creating a lack of focus and inattentiveness. I released the book because what I am seeing from a family perspective is discord."
One term used to describe today's social media hold on American youth (and adults) is iSlavery. Essentially, technology is a media for control. This has been witnessed time and again in our culture, as tech gurus, investors, and early adopters have come forward about the ill intentions of technical giants. There is a Waldorf school out in Silicon Valley. This is a school that uses a pencil and paper and virtually no technology. 70% of the students are children of big tech companies.
But what is actually happening to the brains of children who have access to screens at a young age? If you've ever seen the photo of a brain you've seen what looks like a tree branch. Those are neuro pathways. Each of those pathways is critical to human function. You need one to communicate, one to focus, one to cope, so on and so forth. Now when the brain is involved in something highly stimulating for 3 hrs or more per day, the brain will grow new pathways to adapt to that environment. The average child is spending an average of 9 hrs a day on digital technology, and their brains are adapting. The ripple effect is increased anxiety, etc.
There is also a new sense of divisiveness within our country today, largely in part to the expansion and growth of technology and social media. When did something like politics suddenly become the mainstay in everyone's life? Because of social media and the deluge of information, people are being so easily led and are allowing media to create beliefs for them.
We want to equip parents to deal with the issues that we are talking about today. But how do you start limiting screen time and smartphone access? What if they can access it on the device of others? In all of my lectures, no parent has ever raised their hand in one of my lectures to say they think that giving a child access to all the information they ever wanted was a good idea. Yet the average age a child gets a smartphone is age 10!
We are pleasure-seeking people. The problem is the pleasure is now in the pockets of our kids 24 hrs a day. I have parents bring 14-15-year-old children into my office. The kid has 10 -15 holes in their wall because of digital addiction. The acting out of children when their digital devices are taken away is called withdrawal. We need to be raising leaders, rather than followers and teaching our kids how to healthily navigate this digital landscape. Just because Junior is smiling, doesn't mean that we are doing the right thing. Sometimes the right choice when it comes to technology will be the hard one.
Episode Highlights:
An introduction and background on Tom Kersting's Book, Disconnected
Why should parents be aware of the long-term use of digital technology?
How is digital technology affecting the brain growth of our youth?
Picture via: Pixabay