It's doubtful there's a Christian parent on planet earth who doesn't want to raise children of integrity. But being a parent of integrity is a precursor to building children of integrity. Integrity is a quality of character that even the non-believer can appreciate, accept, and promote. It's a hallmark of the Holy Spirit living in us—a testimony to light being greater than darkness, and to good being greater than evil.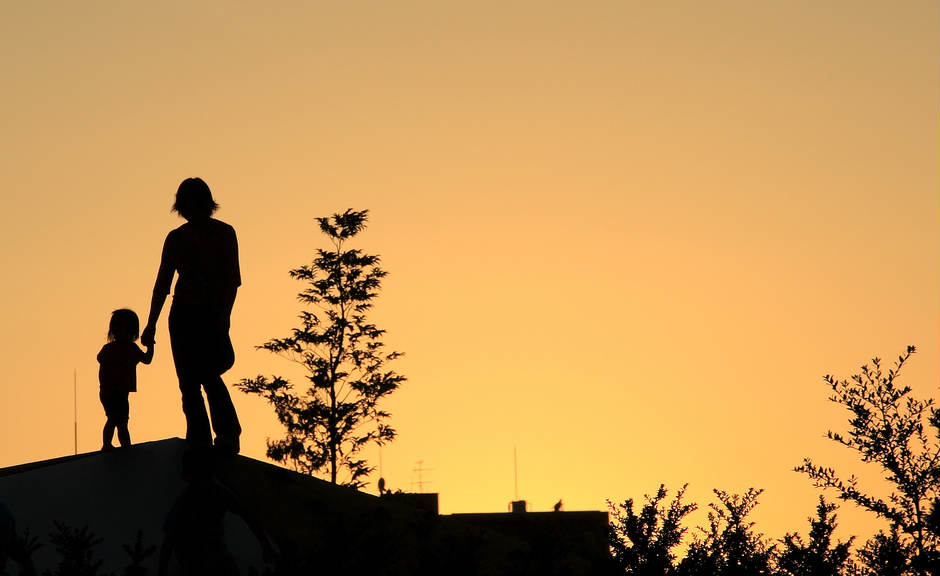 Integrity is the evidence that one's selfish interests are subordinate to the greater and more transcendent good of the masses. It's what God wants within us to properly represent and serve Him. Integrity is also what we want in our kids to properly represent us as parents, along with our name's sake. For the Christian, our integrity may be our greatest means of proving God's authority in our lives—it's worship in the truest sense.
Karen Budzinski is a teacher who shares her passion to live victoriously, and leads groups of all ages from birth to seniors both in the United States and abroad. Her signature class, Building Better Relationships, is taught in her home several times a year. Karen and her husband, Gary, reside in Michigan. Beginning in 1984, they were blessed with 5 children in a 5-1/2 year time span. Their family has grown to their five adult children, their spouses, ten granddaughters and four grandsons. Together, Gary and Karen became Certified Presenters of the National Center for Biblical Parenting curriculum, Cooperation, Consequences and Keeping Your Sanity. Karen began teaching marriage classes in December 1981. She has worked in many areas of ministry in the Church and the community since then.
Taking Time to Instill Integrity in Our Kids
The word "integrity"—like so many terms today—is another word that's slowing being redefined from its original meaning and intent. I'm finding that the more our society strays from its biblical foundation and morals, the word integrity itself is becoming redefined to mean something different than you and I have always understood it to mean. More and more, integrity is about taking care of number one. It's about being true to yourself—whatever that actually means. There used to be a self-sacrificial component to the term "integrity," that seems to be ebbing away in recent times. Integrity also used to involve people adhering to a moral principle or principles that transcended their own individual interests or desires. It could cost someone time, money, reputation—maybe even their life—to remain steadfast and do the right thing. "The right thing" was always assumed, understood, and accepted by the masses and was always something that was good for the masses—and not just the individual.
Just one small example of what I'm talking about—as it relates to parenting—is the fact that people used to stay married for the sake of their kids, the greater society, and for God. That required sacrifice and commitment that put others' interests ahead of self.
Another example is when school teachers would call parents and report that little Johnny was disruptive in school. Parents would most often side with the school teacher for the sake of objective truth, and what's best for—not just little Johnny—but the entire class. Today, if little Johnny reports an entirely different perspective on the situation than the teacher, parents are too often quick to side with their kid. The teacher is then put on trial for unfairly singling out little Johnny for whatever reason. Building children of integrity—as God defines integrity—should be the goal of any parent who claims to be a child of God.
Integrity cannot exist without a common moral standard, nor is it a line that is moveable. As we're raising our children, a lot of times we can see that we're disciplining them using the same negative traits that we're attempting to correct. It's important that parents use integrity when attempting to instill integrity in their kids. In addition to this, it's important for parents to be watchful for teachable moments. We get very caught up in the day-to-day hustle and bustle, and can sometimes forget to look for those moments. The devil likes to use our busyness as a way of distraction, and we can't allow that to take away opportunities to instill integrity into our children's lives.
Episode Highlights:
How is society changing our view of integrity?
The importance of using integrity when instilling integrity.
Watching for teachable moments.
Picture by: Skyseeker, via Flickr