It's been said that few adults' past generations ever encountered throughout their entire lives what today's kids experience on an almost daily basis. Unless they're in a war zone, all brands and degrees of perversion and violence are now just a click away. First it was on TV and in films, then came video games, and then easy access to the internet. Frankly, today, it's in the schools and right in our own homes. To say that many kids are being traumatized on a routine basis without even realizing it, may not be too far off the mark.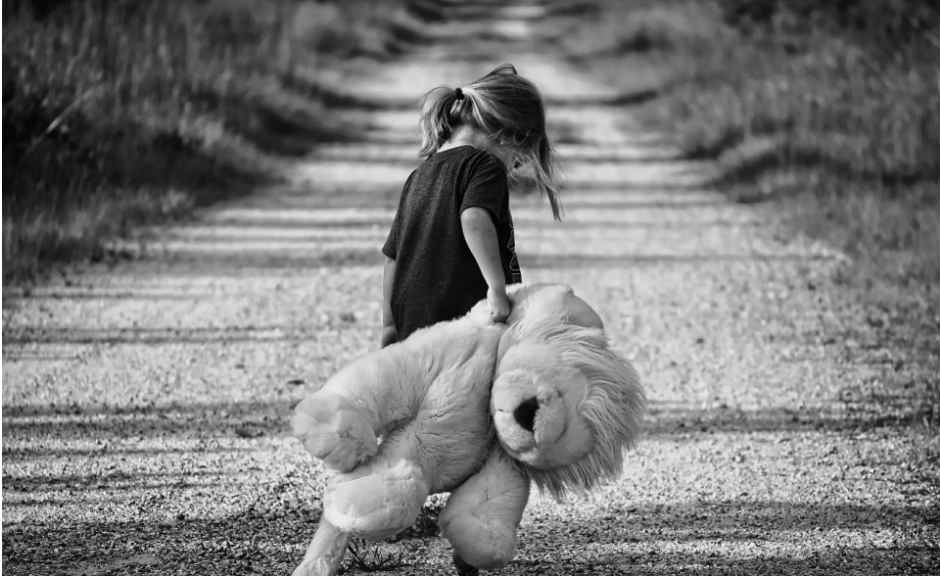 Though many of our kids appear to acclimate to what society throws at them, there are still many kids who haven't fared so well. They're having a tougher time coping with things they were never designed to encounter at such a tender age. They have been called rebels, outcasts, troubled teenagers, latchkey kids, juvenile delinquents, and a whole host of other not-so-flattering monikers. Today we're going to be discussing ways to mitigate some of that pain.
Dr. Kevin Leman is an internationally known psychologist, and New York Times best-selling author of more than 60 books. His books include, "The Birth Order Book," "Have a New Kid by Friday," and, of course, the book we are discussing today, "When Your Kid is Hurting: Helping Your Child Through the Tough Days." Dr. Leman and his wife, Sande, live in Tucson, Arizona and have five children and four grandchildren.
How to Help Your Hurting Kid in Today's Cruel World
Today's kids are experiencing a completely different way of life than previous generations. Though many kids have been bullied or picked on at some point in their lives, you can tell if your child has been traumatized by their withdrawal. They don't want to go to school anymore, they start dressing differently, they show a lack of interest in things they once did regularly, or you may not see the friends that you're used to seeing. An example of a traumatizing situation would be a girl who is a part of a close group of friends, a third pea in a pod if you will, who is ousted by this group for having said or done something they deem unkosher. Suddenly, she's hearing that she's no longer welcome to be a part of the group and that nobody likes her. "When Your Kid is Hurting," is going to equip that kid with comebacks for situations like that.
This book not only gives examples of comebacks for kids that can be applied to various situations, it also teaches the difference between a good response and bad. A bad comeback would be saying to a kid, "You're ugly," in response to that kid calling them fat. This type of response only serves to up the ante. A better way of handling this situation is to say something like, "Wow, I didn't realize you felt that bad about yourself." When you say something like this to a kid, they will shrink, especially when surrounded by a peer group. As you equip your kids with information like this, they will begin to see you as a resource; someone with wisdom that can be turned to in difficult times.
Another issue that is discussed in Dr. Leman's book, is that many parents rush to rescue their kids. While there are times to do this, you shouldn't do for your kid what they can do for themselves. When a kid hurts yours, the knee-jerk response is to go confront that kid yourself. It's far better that parents learn to think their way through these situations, and respond versus react. Responding, sometimes, is as simple as communicating to your kid that you see they are hurting and that things aren't well. Once that door to communication is open, you've got to be able to discuss their issues without any judgement from you. Reacting in judgement to what they are telling you will only serve to drive them away.
Not only are today's kids plagued with internal struggles, they're also surrounded by confusing and scary situations occurring in the world around them. Things like mass shootings and natural disasters can be very impressionable to young children, and often times scare them. Screen time should be very limited for children, but when they do see things like this going on in the world, you need to help reinterpret these occurrences. Help them realize how far away these instances are, or point out the proximity of their support group, such as their church, school, grandparents, etc. They need to hear the message that they are safe where they are.
Parents need to understand that to one degree or another, your kid is hurting and that hurting process is there every single day.
Episode Highlights:
How to identify signs of emotional trauma
Comebacks to empower your kids against bullies
The importance of helping your child unpack their hurt
Today's scary world, and helping your child make sense of it
Picture provided by: Greyerbaby, via Pixabay