It's not easy for kids growing up in a society where mixed messages are the new normal. While Hollywood, Madison Avenue, and the pop music industry have all been exploiting women's sexuality for decades, it seems that our nation's intelligentsia have largely ignored it for entertainment value and financial return.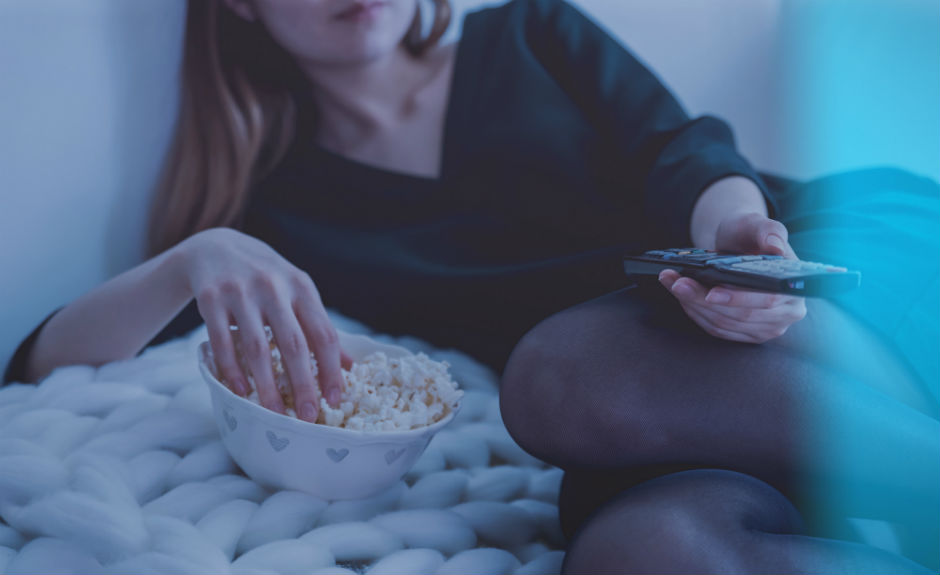 Though our fathers, husbands, boyfriends, and sons are the largest market for exploited women, little is said about how these same fathers, husbands, boyfriends, and sons might also be the unapparent victims of the misogyny that's so grossly promoted. Exactly what responsibilities do we have as parents to help stem the tides of these abhorrent double standards and gross hypocrisies?
Allison Wallace is the Director of Program Development at Shepherd's Hill Academy, as well as the Daughter of Trace Embry. Allison grew up at Shepherd's Hill, which gives her a unique perspective. She saw not only well-balanced families, but also her fair share of families who were out of balance, and teens who were on the brink of disaster. Allison studied counseling/psychology at Toccoa Falls College, and has been a part of residential care at Shepherd's Hill for her entire adult life. She began as the girl's Wilderness Program Supervisor from 2006-2013, when she then became the Director of Program Development. Allison is parent to a three-year-old, and is a repeat guest on License to Parent.
Understanding the Sexual Exploitation of Women, and How Parents Can Make a Difference
We hear so much today about men causing all the pain and suffering in the world, but especially as it applies to the exploitation of women. But what we rarely hear, if ever at all, is that women can also have a significant role to play in their own exploitation. Christian parents can have their own impact on mitigating the sexual exploitation of women—just by how they train and interact with their kids in the home. I think, however, it's going to take a spiritual awakening to do it.
I see way too many Christian parents complicit with their Christian kids in contributing to a lot of this nonsense without even realizing it. In some cases it's purely ignorance or naivety, while in other cases, it's simply blatant hypocrisy. I spoke with Tucker Carlson from Fox News on a previous program, and he was talking about how obvious things should be when it comes to parenting our kids, particularly as it pertains to Christian parents. I'm absolutely astonished as to just how obvious things are not, even to Christian parents these days. I don't mean to be overly critical or judgmental about this, but I do want to bring a dose of reality into the equation. It's harder to come down on the unbelievers of the world for their sin and the exploitation of anyone, because they're just fulfilling their job description. Christians, on the other hand, are supposed to be the enlightened ones; the light of the world, and redeemed people of the light. In recent times, we've simply been world followers, imitators, lovers, and even worshipers of the world itself.
The majority of today's broadcast is what parents can do to give their kids a healthy perspective on godly womanhood and how to raise our kids. We want to make sure that they aren't part of the exploitation problem, but rather part of the solution. I can't help but believe that there's more to this issue than what's being talked about on most of the cable news programs these days. I think when women are being exploited, very often men are being exploited at the same time—albeit in different ways. This is particularly true in the case of pornography, but, for the sake of this program, I want to specifically talk about helping our daughters to become everything God meant for them to be. In the process, of course, I'll be talking about our sons as well. All the hoopla in the media these days is about how men are exploiting women, and I happen to think that there's more to the story than meets the eye—there usually is. So, I'm going to talk about that with today's guest, a person with whom I happen to be very well acquainted – my daughter, Allison Wallace.
What should parents be aware of about the topic of sexual exploitation of women.
Why the culture's nonverbals are betraying their claims.
Do women have some culpability in the claims of the #metoo movement?
What role does the christian husband and father play in setting a proper example.
The difference between femininity and feminism.
What are biblical principles parents should include in raising their teens when addressing modesty.
Why your role and your boundaries play a crucial role in your daughter's understanding of her sexuality.
Picture provided by: JESHOOTS.com via Pexels