Every little girl dreams of being rescued—a concept that might very well creep into womanhood. In a world that's lying to our daughters about femininity, what it means to be a real woman, and what it means to be female, how can we help our girls better understand the truth about the natural, God-given attributes of who and what they really are?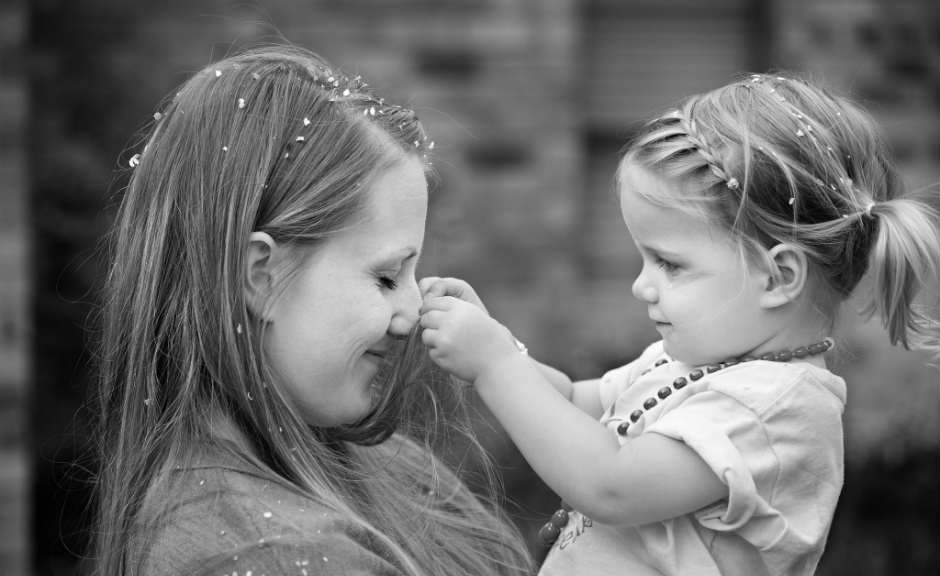 Why is it so important to have not only parents, but also other positive influences around our daughters? Those influences being other authorities who will not just accept them, but be willing to help rescue them when they aren't able to accept or rescue themselves. Your daughter is even more precious in God's eyes than in your own. All the more reason to be willing and equipped to fight for her.
Throughout her decade-plus career as a songwriter, recording artist, and author, Plumb has found success in a myriad of genres, selling over half a million albums and millions of singles sold and streamed worldwide. Her music has been a favorite with music supervisors, having her songs included in dozens of ad campaigns, movies, and TV placements. Her career achieved an incredible milestone with her prophetic, bestselling 2012 album, Need You Now. This groundbreaking album was followed by its corresponding memoir, Need You Now: A Story of Hope, that chronicled the miraculous restoration of her marriage. These projects were followed by the 2015 breakout album, Exhale, and her 2017 EP, God Help Me.
Now, with her 8th studio album, Beautifully Broken, Plumb launches as an independent artist, releasing the album on her own label, as the first component of multiple creative projects. Produced by Jeremy Redmon (Big Daddy Weave), the 11-track album showcases a powerful theme of releasing shame and trusting God's love, amidst our flaws and insecurities.
How to Fulfill Your Daughter's Need to be Rescued
I mentioned earlier that girls want to be rescued. They really do want their moms, dads, and future husbands to be willing to fight for them—for the sake of their honor and well-being.
When our girls grow up and become wives and mothers of their own, they'll want their husbands and kids to fight for their honor and well-being just like they want us, as parents, to fight for them right now. That's just how most females are wired. You've heard the saying a million times, "Don't you be talking about my momma!" You've also heard the multitude of jokes about what dads are capable of doing to any guy who tries to dishonor his daughter. Generally speaking, God has simply wired us this way, because girls are special. We all have value, but, that value is largely unique to each gender. Men are usually more the aggressor, provider, and protector types. Women can do all these things too, but I stand by the argument that, generally speaking, men are more wired-up and built for it. Women are usually the more compassionate, nurturing, and agreeable gender. As an aside, there is no real distinction between sex and gender—that's a terribly misguided human construct that has done more damage to confused kids, and today's society, than I can talk about right now.
There is a continuum of personality traits where some boys show more feminine traits than others, and vice versa with girls. But, they're still boys and the girls are still girls. That doesn't mean there's a point where one end of this "gender continuum" should be allowed to betray what chromosomes and anatomy clearly identifies as sex and/or gender. My wife was a tomboy, and her records in high school track still stand to this day, but, she's still the epitome of femininity at the same time. She's agreeable, compassionate, and nurturing—almost to a fault. The consummate mother. Her priorities, however, are in league with a biblical world view. Her kids are not the most important thing in her life, and neither am I. I'm glad my wife has another man in her life, and his name is Jesus. Even still, you don't dare mess with her kids. Though she'd die to defend, protect, and rescue her kids, she still wants a man to rescue her, if the circumstances merited it.
I'm not saying that circumstances can't dictate when a man actually needs or wants to be rescued—just ask any guy who's ever been lost at sea or pinned down in a foxhole on the battlefield. If the average guy fantasizes about a rescue scenario, however, he's usually the guy doing the rescuing. Whereas with women, it's usually the other way around. So when it comes to our kids, even though moms are more nurturing, compassionate, and agreeable by nature, our daughters still want their moms to fight for them just like their dads. When moms and dads are on the same team, fighting the same fight to rescue their daughters from all that's evil, wrong, and destructive, there's a healthy bond being built in that parent/child relationship. Today we're going to talk to a mom who, on the surface, doesn't fit the stereotypical "mom" role. Nonetheless, she has some pretty good advice about how parents, particularly moms, can help their daughters feel like their backs are covered. She's even written a book about it called Fight for Her.
Who is Plumb?
What prompted her desire for this book?
How has her experience as a musician prepared her for parenthood?
What does it mean to fight for your daughter in today's culture?
Practical examples on how you can set your daughter up for success in adulthood.
Picture provided by: Donnie Ray Jones, via flickr