The Bible is replete with warnings about the grief that raising a fool can bring to any parent or family. Without imparting wisdom, a foolish child can become an even greater fool as an adult—affecting greater problems for the greater community. There are insidious dangers when fools infiltrate the "so-called" intelligentsia of any society—educators, journalists, media personnel, writers, and artists—even mental-health professionals and clergy.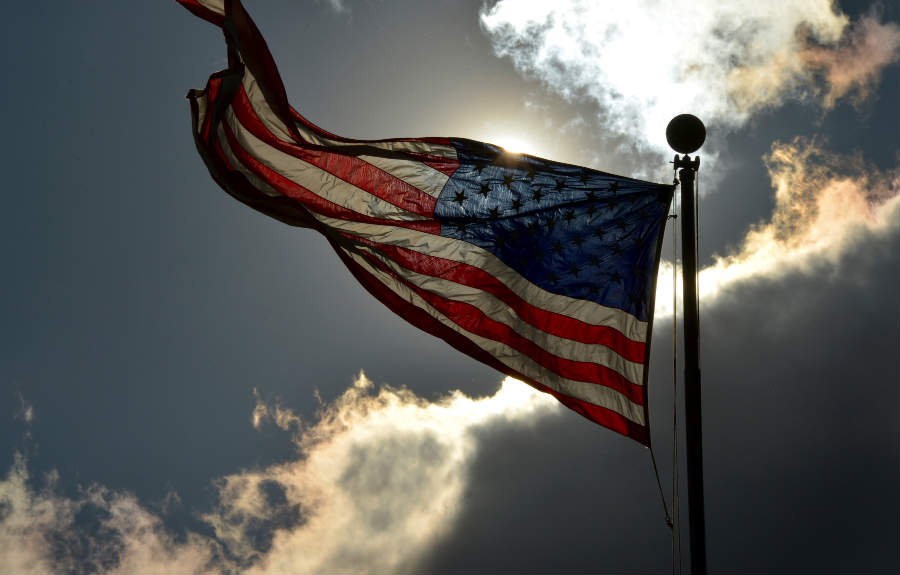 Things can become absolutely cataclysmic for whole countries when fools, somehow, find their way into the ruling class—law enforcement, lawyers, law-makers, judges, presidents, governors, mayors—even school board members. Since fools have now sailed their ships into the influential waters of today's American culture, as parents it's time to identify, define, expose, and then help right the insanity that guides these ships, lest our kids fall prey to the fools who sail them.
Tucker Carlson currently serves as the host of FOX News Channel's (FNC) Tucker Carlson Tonight (weekdays 8PM/ET). He joined the network in 2009 as a contributor.
On his program each night, Carlson features powerful analysis and spirited debates with guests from across the political and cultural spectrum. Bringing his signature style to tackle issues largely uncovered by the media, Carlson challenges political correctness and media bias with segments like "Campus Craziness" and "TwitterStorm."
We are interviewing Tucker for his new book Ship of Fools
How to Define Wisdom in a Post-Modern Society
Wikipedia defines wisdom as "having good judgement," but, in today's postmodern world, even the term "good" is only as good as "good" is defined. Without an absolute moral component in the definitions of both "wisdom" and "good," both are virtually meaningless. A "good time" to a fool might mean vandalizing a neighborhood or molesting a bunch of kids, while wisdom might simply mean devising a plan to get away with it all. Is the fool's definition of "good" actually good in the absolute true sense of the word? Of course not. True wisdom always requires a moral component to it. As I see it, the redefinition of terms is the root of so many American problems today, and that includes the problems parents are having with their kids.
Redefining terms is how that ship of fools creeped into our ruling class to begin with. It's also why they stay at least 5 squares behind the real problems they claim they want to solve. They fixate on predicates when subjects are the problem, and they argue subjects with false premises. Why? Because their postmodern and politically-correct worldviews allow their feelings to trump facts—all while using traditional terms with non-traditional definitions. Wisdom is just one of many terms they've redefined these days. They talk about love and it means lust. They talk about freedom—but, it's not the freedom to do what you ought—ought implies a moral absolute. It's now the freedom to do what you want. Unborn babies are called fetuses. Illegal-aliens are now undocumented immigrants. Self-discipline in now repression.
Common sense no longer exists. It can't, because we no longer share a common idealogical or moral point of reference. Despite the smoke screen created by this ship of fools, our nation's division isn't about race—or even about politics.It's really about ideology and the very fundamentals of life, such as what it means to be human, what it means to be male or female, does God exist, and can we know God.
If we can't agree on the basics of reality, where are we going? The foolishness that's permeated our ruling class and intelligentsia has now become systemic to our entire culture, because we don't think critically anymore. Why should we when Google does it for us? If you want to know how the NATSAP defines "culture," they define it as, "The ideas, institutions and interactions that tell a people group how to think feel and act." We can't keep allowing our kids to be deluged with the same cultural slime as the garden-variety heathen, and expect that they won't be groomed for mental illness too.
Sin, foolishness, and mental-illness are all related, and they all lead to destruction and death. We've got to park the smartphones and teach kids how to identify and properly define these terms. The book of Proverbs would be a great start. Then, we have to model true wisdom before them. That's when Junior's attitude and behavior can transform into what is truly wise and truly good. I see it everyday at Shepherd's Hill Academy. I'm really excited to hear what today's guest has to say that can help us keep our kids from going down with the "ship of fools" he's written about.
How is Ship of Fools relevant to today's culture?
How are parents supposed to make sense of the challenges they are facing in today's culture?
Has the American church died?
How are politics shaping your family's minds?
How can christian families regain lost ground?
Are the digital devices our kids use contributing to their addictive behaviors?
What does death have to do with helping your kids understand the importance of wisdom?
Picture provided by: Staff Sgt. Kenny Holston, via Shaw Air Force Base