Though the subject of bullying is a very hot topic these days, it is—by no means— a new phenomenon. In fact, bullies have been around since the beginning of time. If you've ever been on the receiving end of a bully's bologna you know the hurt it can cause and the emotions that can well up inside of you. It becomes even more disturbing when our kids become the victims—or even the perpetrators—of bullying.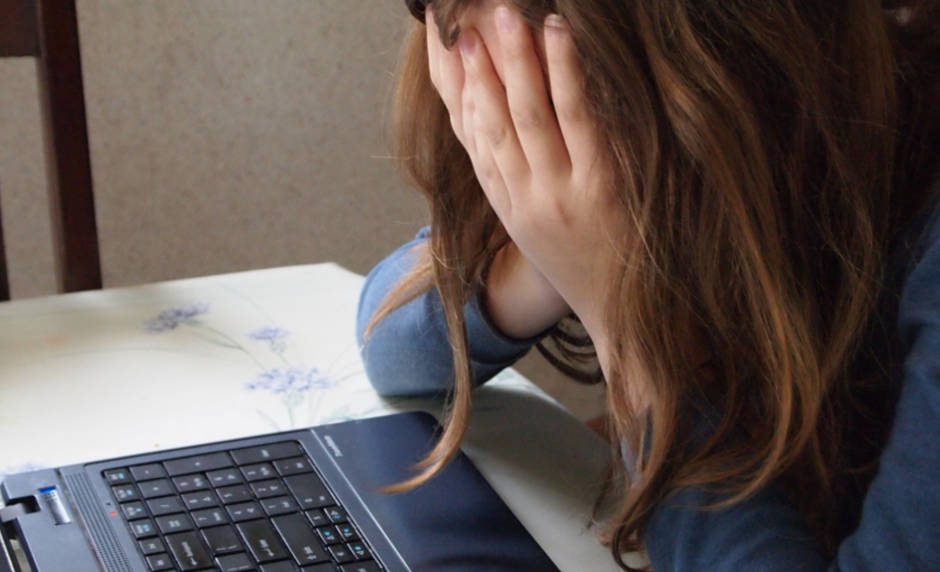 New technology has lead to a rise in digital bullying tactics. The human sin nature has, of course, taken full advantage of these new practices which allow them to bully those who were not-so-easy to be taken advantage of in the purely physical realm. Today we'll examine the subject of bullying and how we can best keep our kids from being victims and/or perpetrators of this dark and abusive practice.
June Hunt is an author, speaker, and the founder of Hope for the Heart, a worldwide biblical counseling ministry. She hosts the award-winning radio broadcast Hope for the Heart, which is syndicated all across America. In addition, June also hosts Hope in the Night, a live two-hour call-in counseling program. Hope in the Night helps people to untangle their problems using both biblical hope and practical help.
June's work has her teaching on topics such as crisis counseling, marriage & parenting, child abuse, domestic violence, depression, alcohol & drug abuse, forgiveness, singleness, and self-worth. Not only taught in the U.S., June's teachings can also be heard in more than 60 countries, with her work being translated into 29 languages. June's books have sold over a million copies, and include: Bonding with Your Teen Through Boundaries, The Answer to Anger, Seeing Yourself Through God's Eyes, How to Forgive When You Don't Feel Like It, and the book we will be discussing today, Bullying: Bully No More.
Understanding Digital Bullying Tactics Can Help Parents Prevent These Practices
I think about everyone has been bullied, or knows of someone who's been bullied, at one time or another in their lives. And it might even be true to say that an equal amount of those people have actually done a little bullying themselves.
If you've ever had younger siblings, it's probably—in the lion's share of cases—nothing more than playful banter, and just part of growing up. I don't think there's any real malice involved in this equation. I think the kind of bullying we're going to be talking about today, however, is quite a bit more dangerous, and more serious, than what might be better-defined as sibling rivalry. And that's not to say there's never been some genuine hardcore bullying among family members—because, we know that happens too.
I was bullied as a kid, and it can be downright traumatic. I remember having to find alternative routes home from school, when I was in the 4th grade, on account of two 6th graders who made it their daily ambition and goal to rearrange my facial structure before I got home. Most days I managed to elude them, but you'd be surprised how many blocks out of the way I'd walk or run just to get home without needing plastic surgery. The crazy thing was, my house was only four doors down from the schoolyard! One of those 6th graders was my next-door neighbor—so he wasn't going away!
I was actually more afraid of telling my parents about the bullying than I was of the bullies themselves. My mom would have just made things worse for me—at least that was my thinking. My stepdad would've probably enjoyed watching me get beat up. My dad—who, because of divorce, didn't live in that house—would probably have been jailed. He was the kind of guy who would've made me fight both boys, and expected me to win. Then, if I didn't win, he'd wear me out—after he wore out the two boys. After that, if the parents of the boys had a problem with their kids being worn out by my dad, he would have thought nothing of wearing out their parents too. That's just the kind of guy he was, and I wasn't up for making a bad thing worse. My dad wasn't your stereotypical bully, however, he definitely had some vigilante in him. So, I didn't tell anybody—just to keep the peace. Whether or not any of those things would have actually happened, I knew it wouldn't have been out of the question. So that's how I processed it all as a petrified 4th grader. Today, bullying can take on a totally new look, and we're going to be talking about some of these things with today's guest.
How do we define bullying in today's culture?
How is bullying different from bullying in recent years?
The importance of your home becoming a safe place for your child.
The role social media can play in your child's struggle with their identity.
Why parents need to be informed about the technology they interact with on a daily basis.
How can your child address a child who may be bullying him/her?
Is the "golden rule" a practical principle in today's youth culture?
What to do if your child is the person bullying others.
How do you address school officials who may claim "your child may have deserved to be bullied."
Photo by: Riala, via Pixabay