There was a time when Americans were outraged by the Russian news agency TASS. We were outraged because halfway around the world we knew the Russian people were being lied to by this huge government-run media propaganda tool. Here, we knew our American media would never do that to us. After all, we had Walter Cronkite, the radio, and our local newspapers to confide in. But like many of those newspapers, Cronkite and the like are now gone, replaced by multitudes of new media outlets on TV and the internet.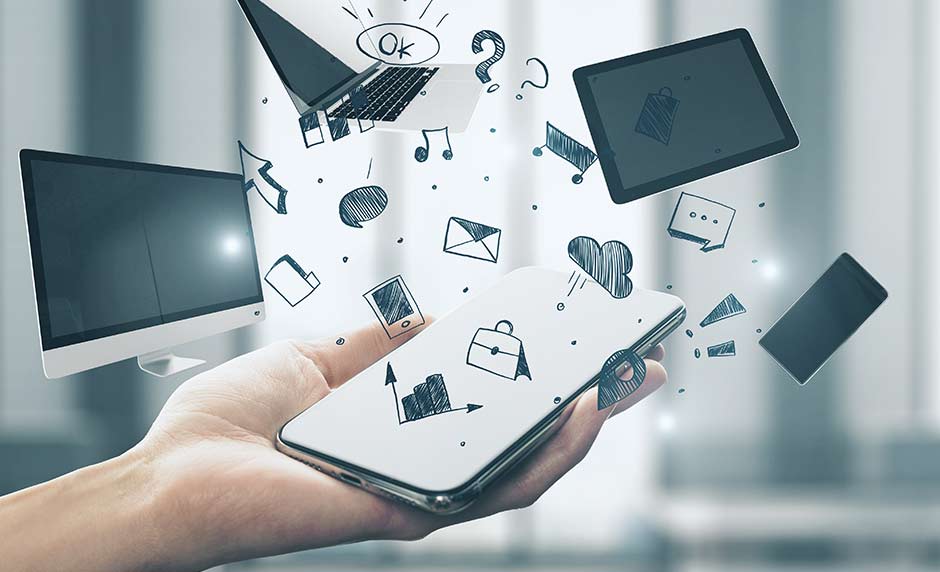 But the outrage is that so many of these media outlets are vying for ratings as hard or harder than they are vying for the truth, making the truth much more tempting to twist, tweak, sensationalize, or lampoon for the sake of political gain and the bottom line. Consequently, it's hard to really know what to believe anymore. When we don't know what to believe, it makes it virtually impossible to pass the truth on to our kids.
Derek Hunter is the author of Outrage, Inc.: How the Liberal Mob Ruined Science, Journalism, and Hollywood. He is also a columnist, radio host, and political consultant. Derek has worked at the Heritage Foundation as a health policy analyst, has worked on Capitol Hill as a press secretary in the U.S. Senate, was federal affairs manager at Americans for Tax Reform, and was a co-founder of The Daily Caller. He is a contributing editor at The Daily Caller and host of The Daily Daily Caller Podcast. He previously hosted a nighttime and midday radio show on WBAL Radio in Baltimore for seven years and continues to guest host on various radio stations, including WMAL Radio in Washington and WCBM in Baltimore. He lives with his wife and children in Maryland, just outside Washington D.C.
How American Media Is Often More Focused on Opinion Than on Truth
We often talk about the frustration and hopelessness so many kids and parents feel today as they sort through a never-ending assault of information via any number of venues—digital and otherwise. So how do we teach our kids to discern the truth about all the information they take in every day?
Well, in terms of media content, there is a difference in knowing whether the information you are hearing is true and discerning what you should actually believe about the information. For example, I might believe that President Trump really did call a person a nasty name and that some news anchor called him a racist for doing it. That is the content, true or otherwise. But even if he really did call a person a nasty name, I don't necessarily have to interpret or believe that he is a racist for doing it. And it doesn't make me or my kids racists because we disagree with a news anchor who calls him a racist.
Too often, in today's postmodern and relativistic society, whatever media source offers an opinion that aligns with a person's presuppositions becomes the media source that person accepts as truth. That is the great liability of delivering news stories and offering opinion out of the same mouth. Often, our kids are now developing more of their presuppositions about life and morality from the 24/7 media and entertainment barrage than they are from their churches or their parents. By the way, one hour of church a week—or a token amount of time with parents—is no match for the other 166 or so hours of cultural indoctrination via public schools, entertainment, the largely liberal news media, and 300 social media friends.
All this gets warped and convoluted all the more when so many people in these information venues have agendas. It's just hard to know who or what to trust anymore. That brings a tremendous amount of insecurity to the table, not just for our kids, but for adults as well. I think we do a terrible disservice to our kids, to ourselves, and to society at large, when we blindly accept everything that comes across the media screen these days.
Proverbs 18:17 says, "The one who states his case first seems right, until the other comes and examines him." We need to teach our kids to start challenging more of those "facts" and "opinions" in the media by asking all the right questions. The truth is too often sacrificed on the altar of political gain, ratings, and the bottom line, and we have also allowed feelings to trump facts. We should all be outraged about that. Sadly, though, I think it's all turning more and more of us into a people who are just fine living in a mentally ill society—and that is never a good thing. Today, Derek Hunter and I discuss finding and interpreting truth in our society as we cover the following topics:
An overview of Dani's Story.
How trials can teach kids how to handle certain issues in life.
How the "perfect family" might not exist.
How putting up a "perfect family" facade can teach kids to lie about who they are.
What changes can parents make in order to guide the next generation?
How forgiveness is tied to success.
How idolatry infects American culture.
Why parents need to equip kids to carry their family values into every environment.