Most people would agree that pets do not and should not have the same rights and privileges as children. By the same token, Children should not be afforded the same rights and privileges as adults since they have yet to attain the same physical, emotional, intellectual, and independent status as adults. And since virtually all parents are adults, while all children are, well, children, it stands to reason that rights of parents, for the most part, should be more extensive than the rights of children. After all, children are conceived and nurtured into adulthood by their parents, not the other way around.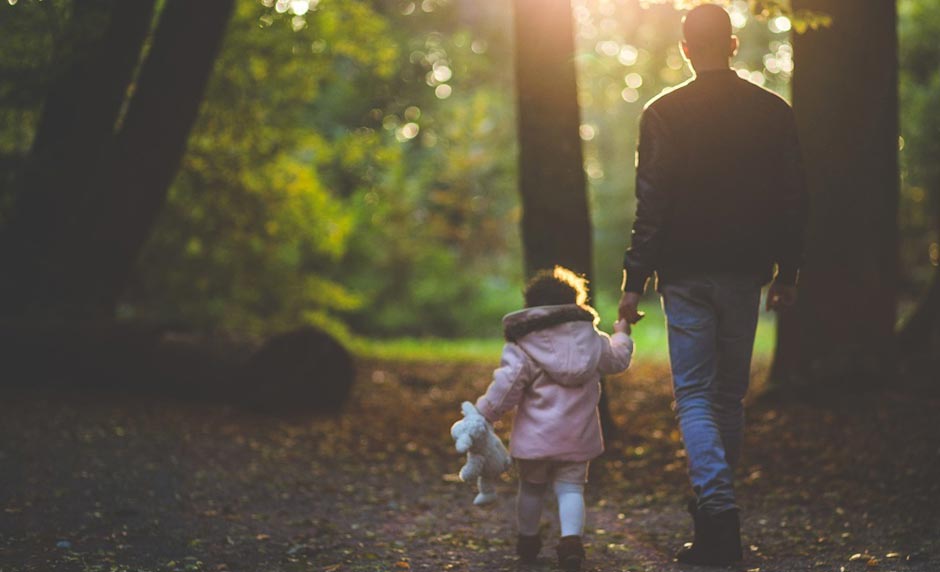 This is the way things have been since the beginning of time because these things really are self-evident. But like many other things in our world today, these same self-evident realities have been challenged in recent years by those whose postmodern thinking has helped create a very difficult world for the traditional parents who are still trying to employ common sense.
Michael Ramey is the Deputy Director for ParentalRights.org as well as the Director of Communications & Research. He holds a B.A. in Foreign Language (Spanish) from Virginia Commonwealth University and a Master of Divinity with Biblical Languages from Southeastern Baptist Theological Seminary. Ramey honed his communication skills through 13 years of church ministry before joining the staff of ParentalRights.org. Michael lives in Winchester, Virginia, with his wife Rachel and five beautiful children.
How the Rights of Parents Can Be Challenged by a Misguided Sense of Compassion
A lot of parents are beginning to feel like their parental rights are diminishing every day. I think the problem stems from virtually everything we discussed on a previous broadcast with David Kupelian. David wrote a book called The Snapping of the American Mind. He is exactly right; we have lost our minds in this country. It seems that our critical thinking skills have been so reduced that we have now become completely tribal in our thinking. We just don't realize it.
I think the abuse of digital technology has only proliferated all this craziness and, therefore, expedited the exchange of the Godhood of God for the Godhood of man. Humanism is now the measure of all things—not just God. We humans have our own sense and definition of justice and compassion that falls so short of God's justice and compassion. We have bought the lie that ours is actually superior, though it's really more in line with the justice and compassion of the devil. It is carnal justice and carnal compassion: short-term and short-sighted.
The legitimate concept of equal rights has been drilled into our heads for so long in this country that we have now lost our ability to prudently sort through the reality that equal rights can sometimes be anything but equal. When so-called equal rights are given to animals, entities, or even humans that are incapable of avoiding self-destruction, they can actually be a very dangerous liability.
This is why you don't give guns to 3-year-old kids. Kids still can't legally gamble, drink, or smoke. Why? Because it is the compassionate thing to do! Their brains, minds, and emotions have not qualified them to handle such things. Parents still have the legal responsibility and moral obligation to make sure their kids refrain from certain things they are not ready for and to do the things they should be ready for. But out a false sense of compassion, some parents actually supply their kids with these vices, while others are out campaigning for a perverted sense of equal rights for kids. More and more, our government is being pressured by an elite group of secularly-educated fools to take away the authority and power parents actually need to raise kids that have what it takes to properly discern and do right instead of wrong and good instead of evil. Why? Because Junior has his "human rights!" This is a very misguided view of compassion.
I'm looking forward to speaking with today's guest about some of this. Hopefully, he can help parents understand their rights as the preeminent governing entity over their own kids because things are really starting to get scary for good parents trying to raise emotionally stable kids in America these days. Today, Michael Ramey and I discuss the rights of parents as we cover the following subjects:
What are the parental rights laws.
How do we define the terms that are so vaguely mentioned in laws?
What can parents do practically to help the schools and courts improve a parent's rights in America.
Should we homeschool our kids?
Who is Professor Dwyer?
A brief overview of parental rights.
What rights do parents have to provide schooling for their children?
How can Michael and his organization www.parentalrights.org help you?
Picture provided by: pixnio.com