It has been said that our view of the book of Genesis can ultimately affect the presuppositions we accept and believe about the rest of Scripture. Then, these presuppositions are said to affect how we interpret the rest of Scripture. And, since the rest of Scripture can also speak to child-rearing, could the way we interpret Genesis somehow affect the way we raise our kids?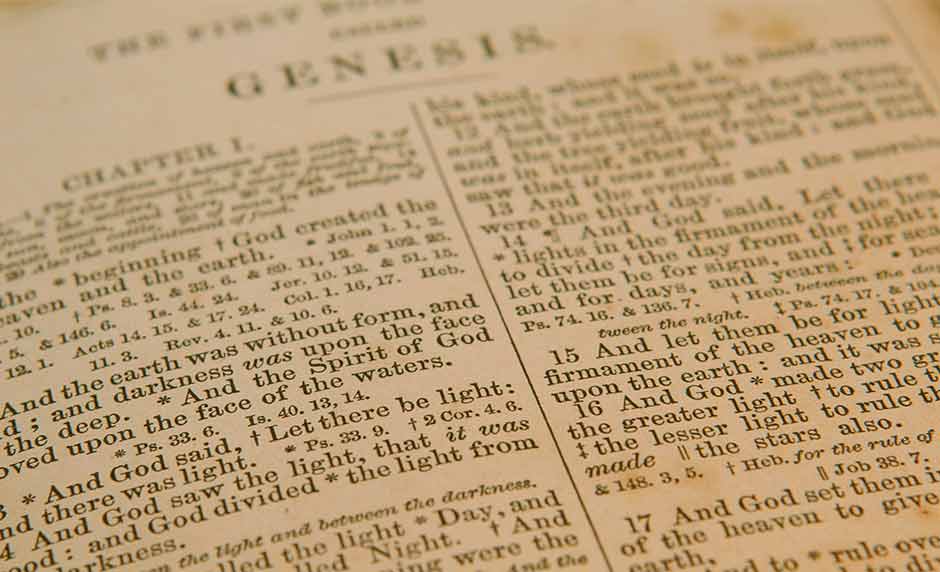 Could the Bible really affirm that our sweet little offspring are basically evil? Are Junior's occasional "unsavory behaviors" most often the result of his intrinsic sin nature, or the effects of a clinical disorder? Or both? Can our presuppositions about Genesis being a history book ultimately shape the behavior, character, and value system of our kids and perhaps our entire family?
Dr. Del Tackett is the former president of the Focus on the Family Institute and a former senior vice president of Focus on the Family. He created Focus on the Family's The Truth Project, a nationwide project to bring the Christian worldview to the body of Christ. Tackett served more than 20 years in the U.S. Air Force and was appointed by President George H.W. Bush as the director of technical planning for the National Security Council. A popular conference speaker, Tackett speaks on topics such as American Christian heritage, Christian worldview, and management. He has also created and published many written works that discuss worldview and cultural issues.
Can the Way Parents Interpret Genesis Affect How They Raise Their Kids
Our presuppositions really do have a lot of sway on what we believe about any particular subject, and how we raise our kids is no exception. As Christians, of course, we are supposed to take our cues for raising our kids from God and His Word. But what we believe about Scripture as a whole is often rooted in what we believe about the very first book in the Bible, Genesis, and whether it is a literal and historical account of man's beginnings or a mere figurative account.
So what are the implications for raising our kids if Genesis is merely a figurative book? Well, that's a question I'd like to reserve for today's guest. But why wouldn't we take Genesis at face value, like we would any other book, unless the content or context tells us otherwise? I don't read that it even implies that it is anything other than a historical account of how things began. So why not take it as historical? The only reason I can think of for interpreting Genesis any other way is because it can appear to defy what a lot of scientists have concluded. The key word is "appear." But we have to delve deeper than mere appearances. If we do buy into the premise that Genesis is figurative, or something other than historical, and that science is always final and exhaustive in all it's conclusions, then maybe we are going to have a problem.
But scientists have very often had to reevaluate their conclusions down through history when more knowledge or evidence gets discovered on any particular subject. And I think it's important for our listeners to know that there are still a lot of scientists who believe the earth is young. Their beliefs are just as evidence-based as those who campaign for an old earth. As I see it, if you don't understand and accept Genesis at face value as a history book, then why would you take any part of Scripture as literal or historic, including the resurrection? Why not also take the 5th commandment, "Honor your mother and father," figuratively or as a mere suggestion?
If we can show our kids—with good scientific evidence—that perhaps Genesis is on the right side of history and truth here, then maybe more parents can help bring their kids to a place of accepting the truth of Scripture as a whole. This means accepting Christ's atoning work on the cross and the validity of the 5th commandment as well as other Scriptural truths such as mandates about marriage, family, and raising kids. Of course, the ideal result of belief in these things are first, salvation for our kids, and second, raising kids that will honor and obey God and us as parents. If Junior can accept the miracle of creation, then the resurrection ought to be a snap! And that, by itself, should help make raising our kids a whole lot easier—if, in fact, they are truly inhabited by the Spirit of the Lord. Today, Dr. Del Tackett and I discuss science and the book of Genesis as we cover the following topics:
Should we take Genesis at face value?
Who is Del Tackett?
Is science accurate?
Is the book of Genesis truly historical or just a metaphor?
Why is science attempting to debunk the concept of a global flood.
The consequences of questioning the validity of the Bible.
Picture provided by: pexels.com