When compared to the rest of the world, the average kid growing up in America has actually got it quite easy—many would say, too easy. While no parent wants to see their kids endure undue pain, suffering, or deprivation, there is a case to be made that occasionally allowing them to endure some discomfort is actually a good and productive thing. One big problem with American affluence is that it too often gives parents the option to deny their children the experience of enduring anything. It is hard for a kid to experience the virtues of gratitude and appreciation when the best of everything is freely given, received, and expected just for showing up—or, in some cases, regardless of if they show up at all.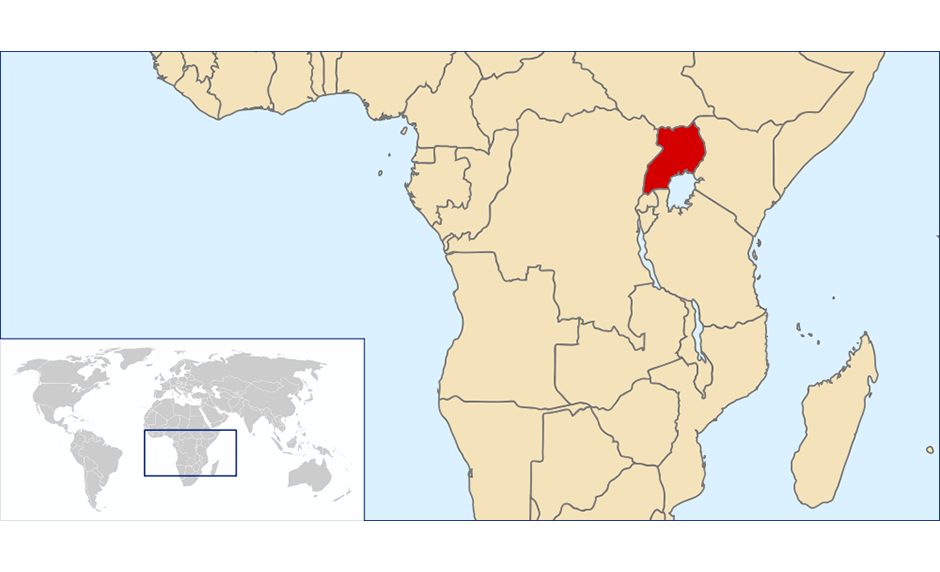 Perhaps if we knew more about how some of the rest of the world actually lived, it would open our own entitled and gluttonous eyes enough to be genuinely grateful to God for all we have been blessed with here in America. Today, we will attempt to do just that.
Elijah Sebuchu is the Senior Pastor of Kampala International Christian Centre and Presiding Bishop over Global Discipleship Ministries, a network of over 285 churches. He is also the Founder and Director of Hands of Love, an outreach to children that provides home, hope, love, and education to 2,016 children in Uganda.
How American Affluence Can Lead to Entitlement, Greed, and Sinful Excess
When talking to young people who have gone on mission trips to Third World countries, you often hear the same thing: "It changed my life." Yet, very few adults who have gone abroad, much less kids, seem to connect the dots when it comes to seeing how their American affluence could possibly be as hazardous to their health as third-world poverty. By "health," I mean just about every aspect of health—with the possible exception of physical health.
But when you consider obesity and addictions to drugs, alcohol, technology, food, and sex, I think there is a case to be made that, even physically, Americans might not be in much better health than some in the Third World. I haven't even mentioned suicide, self-harm, pornography, sex trafficking, and all the fallout that comes from all of the seven deadly sins in which many Americans today freely and regularly indulge. I'm talking pride, greed, lust, envy, gluttony, wrath, and sloth. I think all of these can ultimately lead to insanity to one degree or another. How else do you explain all the mass shootings or all the mood-altering prescription drugs being consumed here in America for alleged "mental health" issues.
The Mayo Clinic claims that 70% of Americans are on prescription drugs! In the very process of trying to feel normal, we are too often feeling miserable! That is largely because we are now hesitant to define what normal actually is thanks to postmodern thought. Nobody seems to be able put their finger on why all this insanity is going on in this country, because to do so, they actually might have to admit that pure evil and the spiritual world really do exist. They might have to admit that sin is a real thing—-something the contemporary mental health field doesn't even acknowledge. They might have to admit that those seven deadly sins really are deadly and that greed disguised as affluence did not turn out to be the Savior we thought it would be.
There is nothing wrong with affluence when it is acquired biblically and without selling your soul to the devil. But no sane person would say that any of the seven deadly sins are becoming to anyone.This is especially true when it comes to our kids. When we routinely suffer self-inflicted wounds and wound our kids by providing them with their every desire, allowing them too many choices, bailing them out of the natural consequences of their sins, and inflating their egos by flattering them for mediocrity, we ruin them. All the while, we think we are protecting them and making a good and comfortable life for them.
We have invited back our pastor friend from Uganda to give us another wake up call on just how satisfied and grateful kids can actually be—despite overwhelming adversity and lack of affluence. Today, Pastor Elijah Sebuchu joins us to discuss to following topics:
How the Lord is working to equip leaders and empower women and children in Uganda.
How Pastor Sebuchu's new FM radio broadcast can reach rural areas of Uganda.
Pastor Sebuchu's advice for American parents and kids.
Why kids should be taught to treasure more than material things.
How thanksgiving affects mental health.
Why parents need to give their children a broader view of the world.
Why parents must invest in quality time with their kids.
How the truth of Christian values can spark revival.
How the culture of Uganda is changing through the light of the gospel.
What Americans can learn from Pastor Sebuchu's approach to ministering to Muslims.
How parents are the best role models for their children.
Picture provided by: Rei-artur  pt  en  Rei-artur blog [GFDL (http://www.gnu.org/copyleft/fdl.html), CC-BY-SA-3.0 (http://creativecommons.org/licenses/by-sa/3.0/) or CC BY-SA 2.5 (https://creativecommons.org/licenses/by-sa/2.5)], via Wikimedia Commons