What do you believe about Heaven? What do your children believe about It? Could what you believe and teach your kids about Heaven and Hell have any bearing on the quality of your child-rearing experiences here on earth?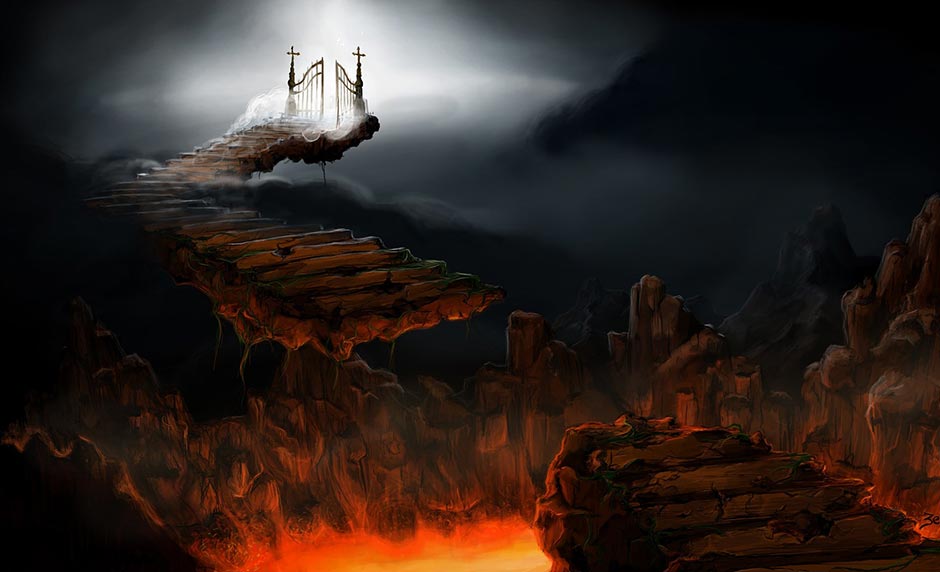 If, as the late John Lennon suggested, we were to imagine no Heaven above us, no Hell below us, and no religion too, what effect would the opposite attitude—actually believing in these things—have on our parenting experience? Whatever you may think about religion itself, if what Scripture and other sacred writings claim about the afterlife is true, then avoiding Hell and getting to Heaven ought to be of preeminent importance in the course of raising our kids, don't you think?
John Rosemond is a writer and speaker, and he is syndicated in approximately 225 newspapers nationwide. John has written 11 best-selling books on parenting. His most recent book is Getting to Heaven. John is one of America's busiest and most popular speakers, and he is most certainly the busiest and most popular speaker in his field. He is known for his sound advice, humor, and easy, relaxed, and engaging style. In the past few years, John has appeared on numerous national television programs including 20/20, Good Morning America, The View, The Today Show, CNN, and CBS Later Today.
How the Concept of Heaven and Hell Is Often Disregarded In American Culture Today
There seems to be less concern about Heaven and Hell today than in previous generations. I'm not so sure that John Lennon's song Imagine can be blamed for today's apathetic view of Christianity or the afterlife, but I'm also not so sure Imagine can be completely exonerated either. That song affected a lot of people. With that said, I think postmodernism and relativistic thought have been far greater culprits. In fact, it's quite likely that this philosophy or worldview was what paved the way for a song like Imagine.
Fastforward 40 years to today's postmodern- and relativistic-saturated society, and many people have found it very easy to take Hell right off the table simply because it is unpleasant. People may say that they don't want to believe in a God or religion that includes these things. And with a postmodern worldview, truth is what is true for you. On the flip side, it is often easy to believe in Heaven because it is pleasant. That is exactly one of the dangers of buying into the postmodern and relativistic patterns of this world today. We only come to accept truth when it is easy to accept or when it is politically correct.
When parents, knowingly or unknowingly, first filter their biblical worldview through the world's postmodern and relativistic premise, then the rest of that toxic philosophy can sneak in and taint their theology and worldview. This can affect how they interpret Scripture and, in a roundabout why, how they raise their children and shape their view of Heaven and Hell.
Today, many parents are raising their kids without any real substantive discussion or understanding of the afterlife. Why? Because this life has become heaven enough. And don't you dare mess up my heaven on earth by bringing up the unpleasant subject of Hell. Today, John Rosemond and I discuss the afterlife and raising healthy kids as we cover the following subjects:
How is John's new book relevant to my family?
Why truth has become based on feelings.
2 criteria to determine sound mental health.
Help your kids develop a healthy view of themselves; then, they can confidently acknowledge a biblical worldview.
How do you reconcile our culture's take on Hell?
How do I talk with my child about Heaven or Hell?
Picture provided by: Jeroným Pelikovský