Many Christian parents lament that their child's public school is a breeding ground for drug trafficking, bullying, sexual perversity, postmodern and evolutionary thought, and other unsavory activities. In the eyes of many, public schools can too often reflect the epitome of antichrist, affecting and infecting not just the kids who attend them, but our entire society as well. Add to this our public school system's ever-increasing reputation for subpar academic standards, and I think we can all sympathize with the concern.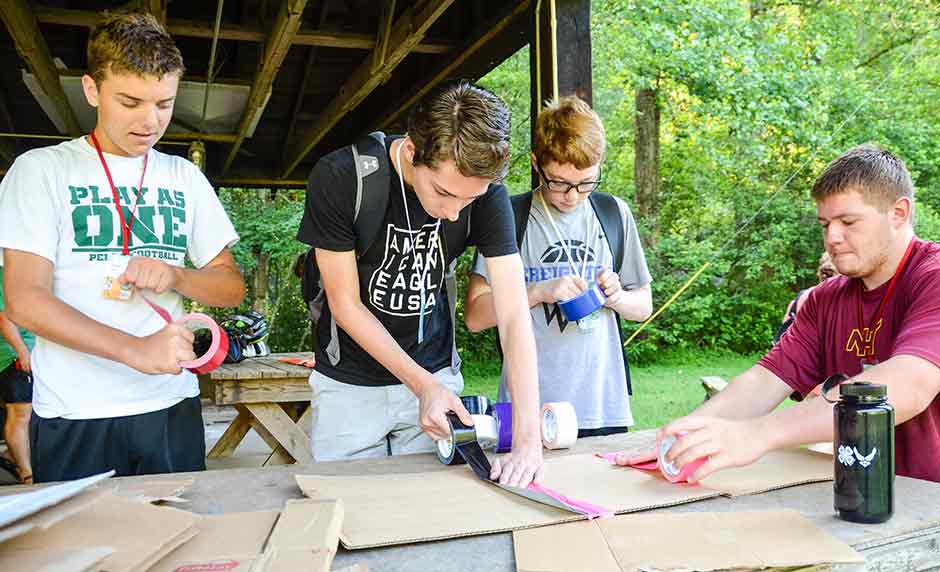 While parents complain about these things, do they consider how they can help teens transform our culture? Let's say a large number of public schools truly are as unhealthy as I've already mentioned. Let's say that public schools truly are Junior's only educational option. And let's say that taking God and prayer out of schools really was the beginning of the end for America's once stellar public education system. If this is the case, then let's ask ourselves what, if anything, we can be doing—and equipping our kids to be doing—to transform it.
Jordan Whitmer is the Founder and CEO of the #HowToLife movement. Jordan was raised in a passionate Christian family and chose to own his faith as a leader and to share Jesus with his generation. The movement Jordan started, #HowToLife, has now had 27 completely teen-led events in 10 states around the country, and the movement continues to expand rapidly. Jordan is a graduate of Liberty University and holds a bachelor's degree in Biblical Studies.
Why Christian Parents Must Be Active and Willing to Help Teens Transform Our Culture
I have to be frank with you all. Even though I definitely think there is a point to be made, I get a little weary of hearing Christians moaning the blues about our government taking God and prayer out of the public school system and then doing little to nothing about it themselves. I'm not saying that nobody has attempted to do anything, because today's guest is a great example of someone who actually is doing something.
But with the infrastructure the church has had—and still has—here in America, I think, collectively, as the body of Christ, we could be doing a lot more. Beyond just being allowed to pray in school, I'm talking about bringing Christ more to the forefront of the hearts and minds of our citizenry as a whole. I think we got complacent, comfortable, and—as much as I hate to say it—lazy. We equated being an American with being a Christian. Today, we are seeing how that has been working out for us. But thank God for young people like today's guest to help get things turned around. Today, Jordan Whitmer and I discuss young people, our culture, and the #HowtoLife movement as we cover the following topics:
Who is Jordan Whitmer, and what is the #HowtoLife movement?
Is Generation Z lost?
1 example of how a teen-led event sparked a movement.
How is social media being used by teens for good?
How can parents get involved?
Examples of hope for this up and coming generation.
Picture provided by: Tech. Sgt. Kelly Goonan