It's been said that one thing a parent will never say on his or her deathbed is, "I wish I had spent more time at the office." That seems to be a pretty sure bet, unless your office is filled with all the people who know you best and love you most, including your kids. Yet, in today's hustle bustle digital age, multitasking and being pulled into endless directions can be as commonplace as the morning sun.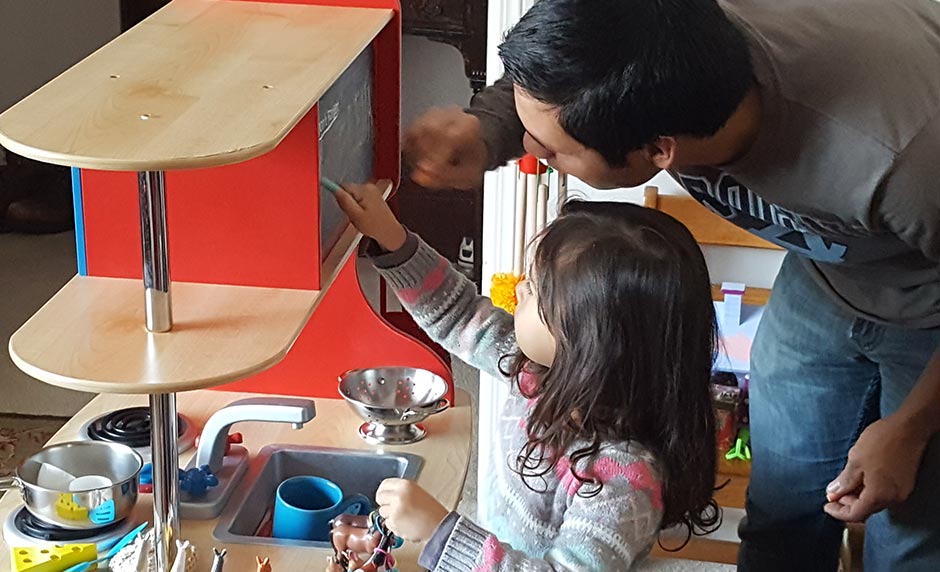 Deadlines, quotas, meetings, emails, text messages, and myriad other things can make it so easy to confuse the urgent with the important. We may even neglect spending time with our children. As the saying goes, if the devil can't make you bad, he'll make you busy—a fact that we can all be blind to. Looking at life through the eyes of our children can be their gift of insight to us, as parents.
Ainsley Earhardt is currently a journalist and co-host of Fox News Channel's Fox & Friends. Previously, she served as co-host of Fox & Friends First and regularly contributed to Hannity with her own segment called "Ainsley Across America." Additionally, she has co-hosted Outnumbered, Fox & Friends Weekend, Fox's All-American New Year's Eve, and America's News Headquarters. She has also been a panelist on The Live Desk and appeared on Greg Gutfeld's Red Eye. Earhardt is the author of Take Heart, My Child: A Mother's Dream. She donated a portion of the proceeds from this book to Folds of Honor, an organization that provides scholarships and assistance to the spouses and children of soldiers who have fallen in service to America. Earhardt's latest book is called Through Your Eyes: My Child's Gift to Me.
How Spending Time With Our Children Benefits Their Spiritual Development
It is hard for our children to learn from us and for us to learn from them if we don't spend enough time together. And I don't mean only spending quality time with your kids when it is convenient or expected. If we don't actually slow down and intentionally invest extended periods of time with our kids, it is pretty hard to share much real quality time. Parents, there will always be more money for you to make, but you can't make new time to spend with your kids.
One of the greatest benefits of spending time with our children is being able to view things through their perspective. Parents will learn things about the way their children see the world. This will help parents gain understanding into the motivations, thoughts, and actions of their children. Kids will benefit from this meeting of perspectives too! This type of communication will build the relationship between parent and child. Additionally, it gives children a feeling of safety and connection that will benefit their emotional and spiritual health.
The connection between children and their parents is deeply spiritual. And, although many people would prefer to ignore this concept or refuse to believe it, professionals in the mental health field from schools such as Harvard, Yale, Emory, Chapel Hill, UCLA, and others would agree with me. Ainsley Earhardt and I discuss the relationship between parents and children as we cover the following topics:
Ainsley's new book Through Your Eyes: My Child's Gift to Me.
What age should I begin introducing TV to my newborn?
What lessons have Ainsley's learned in raising her child?
The importance of paying attention to the details.
How your reactions to emergencies will help develop character in your child.
How parenting provides us with glimpses of God's love for us.
The catch to Proverbs' wisdom in raising kids.
Picture provided by : Nathaniel D. Ether