Everything that "is" first begins with an idea. As good parents, where should our ideas about child-rearing come from? Romans 12:2 admonishes us not to conform to the patterns of this world; rather, we ought to be transformed by the renewing of our minds. This Scripture isn't only applicable to how we parent our kids, but also to how we conduct our affairs in all areas of life.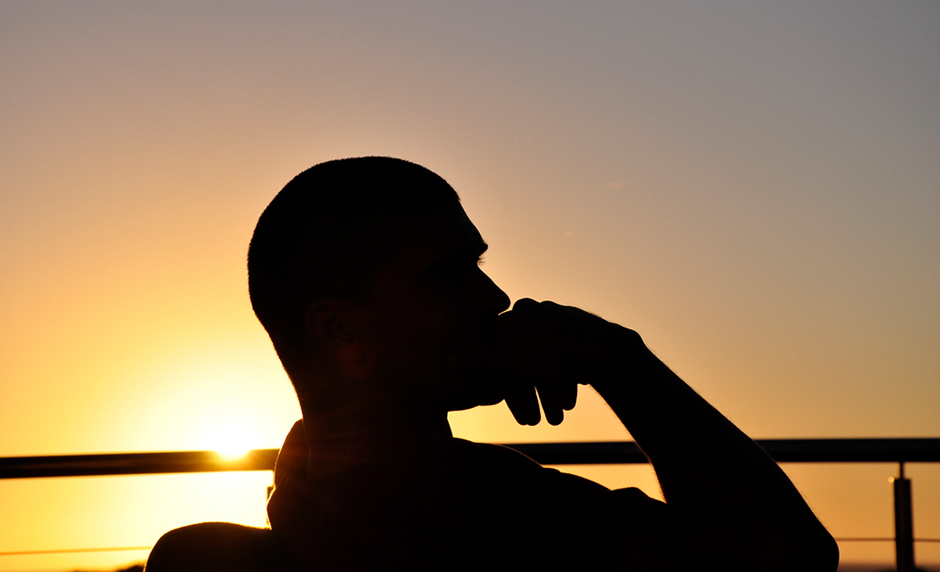 Unfortunately, the thinking of the world has influenced the minds of too many Christians today—even those within Bible-believing, evangelical churches. In fact, rarely realizing it, many Christian parents are raising their kids to actually acquire appetites, habits, and even addictions for the things of our toxic culture. Consequently, our kids are processing thought, truth, and reality no differently than the rest of today's secular, politically correct, and postmodern-thinking world, and they are yielding the same disastrous results as the rest of our fallen world.
Our guest, Anthony Selvaggio is an author, lecturer, lawyer, and the new senior pastor of Rochester Christian Reformed Church in Rochester, New York. In addition to serving in ministry, he has also previously served as a visiting professor at the Ottawa Theological Hall in Ottawa, Canada, and as an adjunct professor at the Reformed Presbyterian Theological Seminary in Pittsburgh, Pennsylvania. He has written nine books, including the one we discuss today, 7 Toxic Ideas Polluting Your Mind. Anthony Selvaggio lives in Rochester, New York with his wife Michelle, and they have two children, Katherine and James.
Why Many Christians try to Justify the Sinful Thinking of the World
Our culture greatly affects how we raise our kids. Once kids are made aware of this, it's been my experience, they often seem to understand it and accept it even more readily than their parents. Might just be my experience, since I regularly see kids grow by leaps and bounds by virtue of the fact they are at Shepherds Hill Academy for a year and learning what they are learning there.
Either way, too many parents are totally unaware of just how much our culture has affected them as parents. They seem to be able to justify exposing themselves to too much of the same garbage that they know is harmful to their kids. They too often think that God's admonitions in Scripture do not apply to them as adults. Unfortunately, parents often pay the price for it, and later they wonder, "What the heck happened to my life?"
You wouldn't believe the number of Christian parents who buy their kids booze; many buy into all kinds of worldly thinking and ideologies, including giving their kids porn "to make men out of them" or condoms to go out on dates. And, sadly, many parents regularly watch programs like Game of Thrones with their kids—and think nothing of it!
Of course, I haven't yet mentioned all the parents who just, carte blanche, give their kids smartphones with unlimited access to content that would make guys like Hugh Hefner, Larry Flint, and even Jeffrey Dahmer and Ted Bundy blush! Beyond all the violence, foolishness, sin, and vice out there on the Internet, there are also seemingly innocuous ideologies that fly in the face of biblical teachings that help tee-up our kids to believe things that lead them to believe other things that lead them to believe still other things. Before you know it, you, your kids, and your entire family are exposed to things and engaging in things that pollute your own hearts and grieve the very heart of God.
Over time, we've been so conditioned and indoctrinated by it all that we just don't see the problem with a lot of it anymore. Too many of our kids have never seen the problem with it. Sometimes we allow things into our lives because we don't want to be considered legalistic by the church nor intolerant by the world. In essence, we're covering our own backsides and satisfying our own carnal desires for the sake of being amused and entertained. We seem to know nothing about "dying to self." Then we moan because God doesn't answer our prayers! God is not going to endorse sin or foolishness. We have this unconscious or naive notion that we can live like hell—and allow our kids to live like hell—and then expect heaven for a reward. God's ecosystem doesn't work that way.
Let's let today's guest get us up to speed on some of the more specific ways that we've knowingly or unknowingly sold-out to pop-culture's way of thinking—and how we've let naive, unscrupulous, over-rated, and under-vetted people and entities lead us around by our noses and redefine terms that should have never been allowed to be tampered with! Our guest, Anthony Selvaggio and I discuss these issues as we cover the following topics:
How technology and relativism influence parents.
How our behavior starts in our thought life.
How idolatry works in the home of Christians today.
Why the book of Proverbs is still relevant for parents.
Is it possible for parents to make idols out of their kids?
What is "technopoly," and why is it toxic?
How to safeguard against "technopoly."
How to distinguish between worship and entertainment.
Picture provided by: Wesley Nitsckie