If you are a parent, you may also be a grandparent someday—maybe even a great-grandparent or a great-great-grandparent. As with other changes in life, parenting can require that we both evolve and diminish in our parental roles and responsibilities in due season.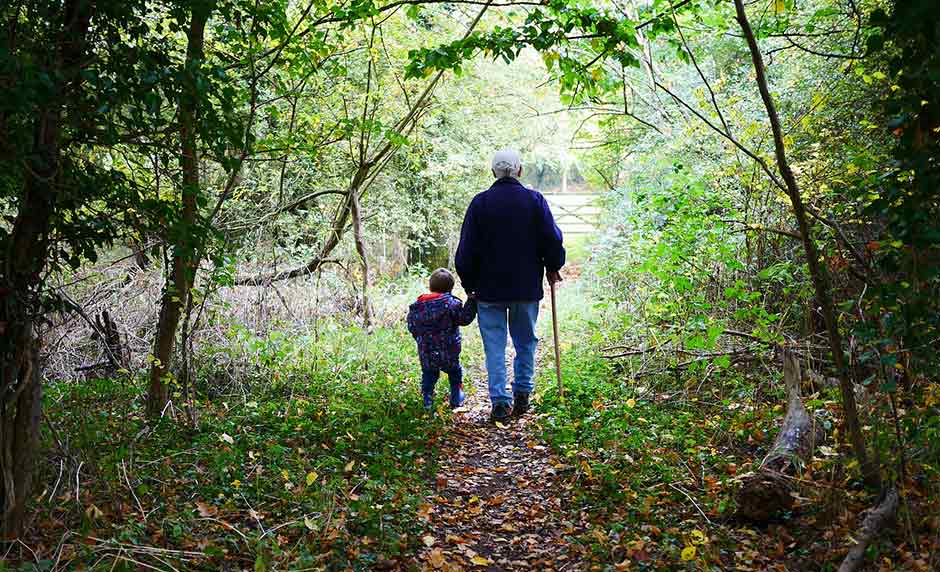 As we mature in both wisdom and tenure, our role as grandparents requires us to properly shift gears accordingly as well. Shifting from the role of a parent to the role of a grandparent may not be as simple as it appears. After all, now two generations are looking to us for answers and the hope they will need to flourish in life.

Our guest, Mark Gregston is the founder and executive director of Heartlight Ministries, a residential counseling facility for teens in crisis. Mark is the author of several books including Leaving a Legacy of Hope: Offering Your Grandchildren What No One Else Can. He is also a popular radio host and speaker, and he leads parenting seminars all across the country. Mark and his wife, Jan, have served families and counseled youth for more than 40 years. They have two grown children and four grandchildren.
Why it is Important to Learn About the Role of a Grandparent
Having good grandparents can be the best thing to ever happen to a family, but not every family is blessed with a good mix of parents and grandparents. Grandparents can even be viewed as a nemeses by some parents. That's why I've asked our guest, Mark Gregston, to talk with us today; he's written an entire book on grandparenting! I think he and I both have the same number of grandkids, but his are older than mine. I'm still getting this whole grandparenting thing sorted out.
You know, folks say: "Just remember how your grandparents did it." Well, my grandparents on my mom's side were the polar opposite to my dad's side, so even the middle was too far from each end of the grandparenting continuum for me to know what a good grandparent should actually look like. My parents and my wife Beth's parents were polar opposites as grandparents too. This is why I'm looking to Mark for some answers.
Now, my dad didn't comment on grandparenting per se, but he did comment on grandkids. He said that grandkids were God's reward for not killing your own! Of course, he was talking about me because he didn't live long enough to see grandkids from any of my siblings. I think he would have been a good grandfather. Though he never really mellowed with age, he had a great sense of humor that was infectious to everyone around him—including his grandkids. I think humor is one important part of being a grandparent, but this is just one small detail.
Today, Mark Gregston and I take an in-depth look at the role of the grandparent as we cover the following topics:
Why grandparents should not be parents.
How to be intentional in your role as a grandparent.
You may be the only person speaking wisdom into in your grandchildren's lives.
Why grandparents should not be the disciplinarian.
How can busy grandparents give intentional time.
Why your time is your most valuable resource.
How to set boundaries with grandparents.
Picture provided by: emailme3