When you flip through sitcoms or family movies on television, how is the character of the father normally portrayed? Is he a trustworthy, heroic father, or more of a bumbling, unreliable father?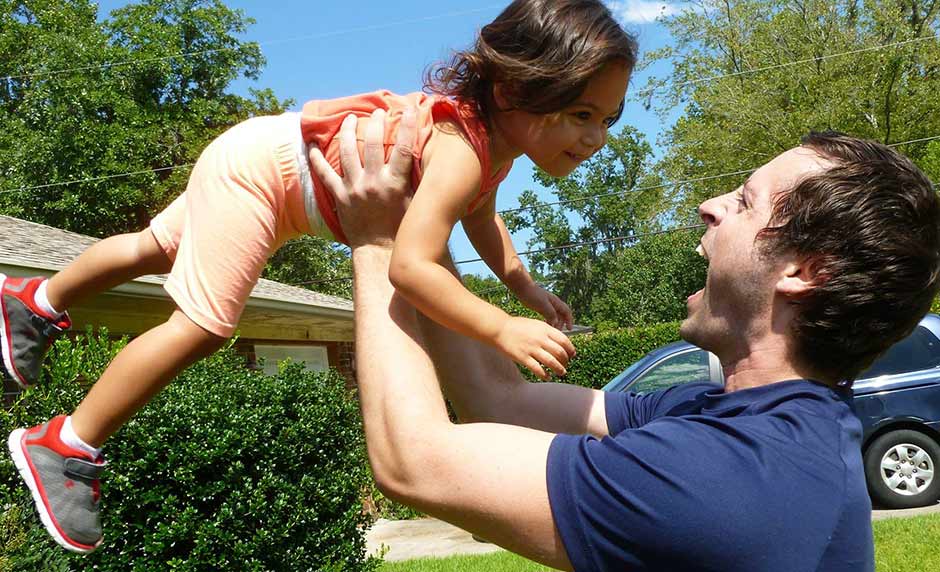 Chances are, you see more of the second type. Despite this common negative portrayal of fathers, we must not forget that children still actually need their fathers to be their heroes.
Dr. Meg Meeker is the country's leading authority on parenting, teens, and children's health. She is a pediatrician, mother, grandmother, speaker, best-selling author, and host of the podcast Parenting Great Kids. Her latest book is: Hero – Being the Strong Father Your Children Need. Dr. Meeker writes with the know-how of a pediatrician and the big heart of a mother because she has spent the last 30 years practicing pediatric and adolescent medicine. She is a Fellow of the American Academy of Pediatrics, certified by The American Board of Pediatrics, and serves on the Advisory Board of The Medical Institute. Dr. Meeker has spoken nationally on parenting issues, including personal appearances on The Today Show, Fox and Friends, The Dave Ramsey Show, NPR, Oprah Radio, and more. She lives and works in northern Michigan where she shares a medical practice with her husband, Walter. You can find Dr. Meeker online at megmeekermd.com.
Why Looking Up to a Heroic Father is Still Important for Kids Today
A "hero" is defined as a person admired for his courage, outstanding achievements, or noble qualities. It often connotes one who, in the face of danger, combats adversity with ingenuity, bravery, or strength—often sacrificing his own personal concerns for a greater good. Interestingly, this pretty much sums up the biblical model for fatherhood—or possibly "MacGyver," if you followed the 1980's TV series.
Now, poking fun at a TV hero is one thing. Today, we seem to make fun of—and even ridicule—the classic and historic father figures around us, often making dad look like a buffoon. Equating fatherhood with heroism may no longer be politically or socially correct, but it is still correct in the eyes of our kids and our spouses whether they verbalize it or not. How can dads be fathers/heroes our families want and need? Dr. Meg Meeker and I discuss this as we cover the following topics:
What is a hero?
Trace's take on "Cultural Lemming-Aid."
The paradigm shift of manhood and fatherhood.
Dr. Meg Meeker explains how children really perceive their fathers.
One simple tip to being a successful dad.
How spouses can help each other be the best parents they can be.
The boomerang effect of mom criticizing dad.
Picture provided by: Nathaniel Ether