Today, it can be difficult to identify or define a "normal family." You may meet parents with one type of family dynamic one day, and meet others who do things completely different the next.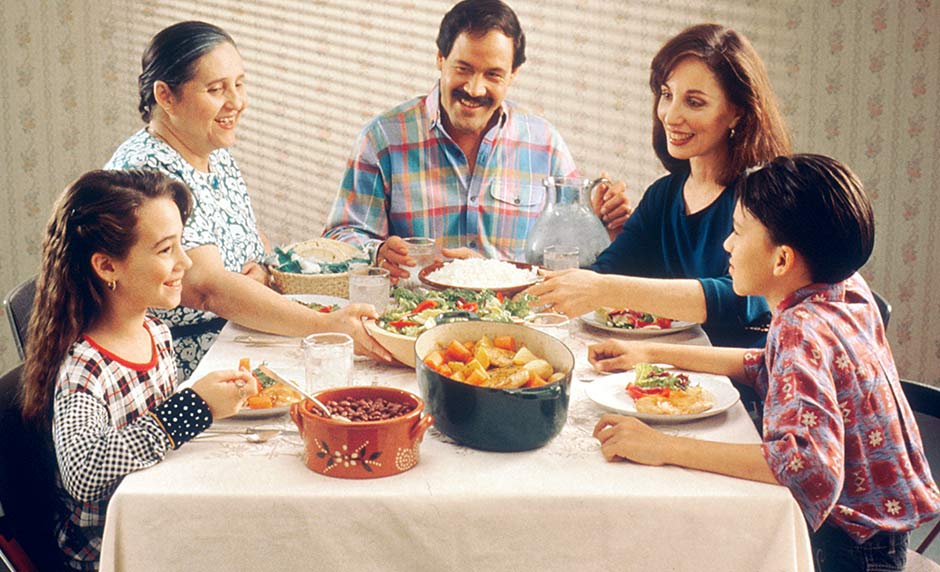 Are there specific roles in a family that God has specifically designed people to play? How can parents better listen to God to form, or reform, our family into the intended family dynamic? Last week Dr. Meg Meeker and I talked about the father's role as hero; this is part two of that conversation.
Dr. Meg Meeker is a top authority on parents, teenagers, and children's health. Not only is Dr. Meeker a pediatrician, a speaker, the host of her podcast Parenting Great Kids, and the author of a bestselling book, but also she is a mother and grandmother. Her experience as a mother and in 30 years of adolescent and pediatric medicine allows her to write with a blend of medical authority and motherly love. Her most recent book is Hero: Being the Strong Father Your Children Need. Dr. Meeker makes speaking appearances nationwide and has been a guest on shows and networks such as: The Dave Ramsey Show, NPR, The Today Show, Fox and Friends, and others. She resides in Michigan and works with her husband at their shared medical practice. More about Dr. Meeker can be found on her website, megmeekermd.com.
How Fathers and Mothers can Play Specific Roles in a Family Dynamic
God tells us in Isaiah 1:18, "Come, let's reason together." The funny part of all this is that men have to tap into both their logic and their feelings to allow the Spirit of God to work through them and enable them to be the complete father-hero their kids actually need and want. Ideally, it takes moms to help bring these fathers to completion. We need those emotional doorways to better access the spiritual realm.
This doesn't mean that things of the Holy Spirit are not logical and reasonable; they are! Despite this, I have kids try to tell me all the time that the Trinity isn't logical; we say we serve one God in three persons, and of course, 1+1+1 equals three, not one. That's when I have to remind them that they have calculated wrong. They are doing addition when they should be doing multiplication; God the Father, God the Son, and God the Holy Spirit are all fully God, 1x1x1 equals One.
No kid needs a Bible, a church, or a religion to identify with that need or want—it's born into them. So, generally speaking—because there are exceptions to every rule—it's mom's feelings and emotions that help keep dad's logic and reason in check and helps keep him from being the tyrannical dictator that most men are capable of being. Of course, it's the Holy Spirit that orchestrates all this—ideally working through both a mother and a father.
Can a single parent get it done? Sure, just like a one-armed man can make adjustments to get through life pretty well, but it isn't an ideal situation. The one-armed man will always have a disadvantage, and there will be certain things that he will never be able to do as efficiently as a person with two arms—if he can do them at all.
So, can women and moms be heroes? Absolutely! We will be interviewing one today. There is just something about the heroics that only men and fathers can bring to God's ecosystem that their kids and their wives not only need, but also desire. I think it is a security and significance thing. Every time I ask our girls if they would be willing to follow and submit to a guy who loves them, cherishes them, protects them, commits to them, and sacrifices for them, every hand goes up. I've been doing this for years! History, research, statistics, experience, Scripture, and what used to be common sense all back me up. And, I think today's guest might too! Dr. Meg Meeker and I continue our conversation about dads, moms, and families as we cover the following topics:
Meg Meeker, M.D. continues her conversation on understanding feminism.
Is transgenderism something we need to truly be concerned with?
Why is it wrong to use gender neutral pronouns?
Why a young girl needs a father despite acting like she does not.
How can fathers recover if they have sexually abused their children?
Meg Meeker, M.D. explains what shame is and the benefits of it.
Is it possible for dad to still be a hero?
Picture provided by: National Cancer Institute [Public domain], via Wikimedia Commons