When a paid professional is regularly allowed to enter our living room to be a beacon of information to our household, it's easy to grow to trust that person—particularly when this person promotes and embellishes so many of the same political, social, and moral values that we, and our families, hold so dear. This trust grows even more when this individual is given a national stage to pontificate on these values, writing best-selling books on moral virtue and even about Jesus Himself.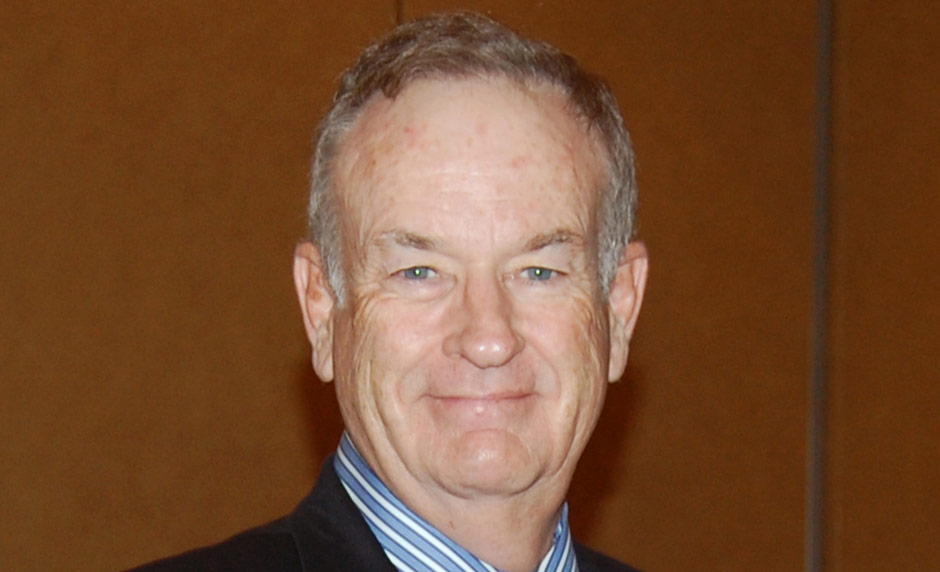 Our kids see that a respected national voice believes similarly to mom and dad, and he can articulate his position convincingly and passionately. But what happens when this same person is alleged to betray, in his personal life, many of the very same virtues he so passionately promoted to you, your kids, and the world?
How High-Profile Lapses in Moral Virtue Can Cause Disillusionment in Our Kids
Many of our listeners are conservative in their politics, just like they're conservative in their faith. Bill O'Reilly may not have been conservative in his faith, but I have to believe his faith certainly influenced him to be conservative in his politics. Sometimes these lines between faith and politics get blurred—especially for young and impressionable minds like those of our kids.
Think about it. You're watching Bill O'Reilly on Fox News every night, and your kids are seeing you agreeing with his positions on:
Abortion
Absentee fathers being a problem for American families and American culture
Drugs being a menace to our society
Border issues
The very real dangers of music and today's entertainment industry
Internet issues
Smartphones
Pornography
Social media
And the list goes on. These are all legitimate concerns for the fabric of our nation, our families, and our kids as individuals.
So, kids have been watching their parents "Amen" Bill O'Reilly every night, and then they just saw their mom and dad's "social hero" (for a lack of a better term) get annihilated on every news venue in America—from TV to radio and from newspapers to the Internet. The Goliath of the number one cable news network just got taken down with a crash. Therefore, in the eyes of our kids anyway, he totally got disgraced and discredited. Those two things are virtually the unpardonable sin to today's generation of youth.
Here's a guy who talks and writes about moral virtues, history, social justice, faith, and God virtually five nights a week. Many Christian parents thought the sun and moon rose and set on this guy. So, when a litany of immoral accusations and character flaws come out against the very guy our kids' parents (that would be many of us) view as a "cultural icon" (again, for a lack of a better term)—how does that speak to our judgement and credibility in the eyes of our kids when we put our faith in and give our worship to another man who happened to live 2,000 years ago? And this Man we can't even feel, see, or hear—not in person anyway; not even on TV.
We need to be prepared to help make sense of this mess in the eyes of our kids if we want to optimize our chances of retaining any healthy measure of credibility and influence toward shaping their worldview. If we don't influence and help shape their worldview, in spite of this very confusing, disheartening, and maybe even distorted story, then the very folks who are getting a whole lot of mileage out of Bill O'Reilly's demise are going to get even more mileage out of the fact that our kids are convinced that perhaps the liberal and postmodern worldview, that is currently infecting and dividing America, has been right all along.
And for many of our kids, that means God is now a myth. And the logical end of that conclusion isn't pretty. Let's consider disillusionment, how it affects our kids, and what we need to do about it all. I cover the following topics in this program:
Why is it important to be aware of Bill O'Reilly's downfall
How to take the time to gain a deeper perspective on the problems surrounding the scandal
Why O'Reilly's mistakes can contribute to the church's hypocrisy
Teach your kids the importance of discerning the dark side of humanity
How your kids can regain respect for someone that has made a mistake
How comedy is the way this generation digests the news
Modifications applied to picture provided by:  By World Affairs Council of Philadelphia [CC BY 2.0 (http://creativecommons.org/licenses/by/2.0)], via Wikimedia Commons