As Christian parents, we naturally want to be good models of Christ-likeness to our kids and to others. But before we can model Christ accurately, we need to challenge ourselves with something: Scripture depicts a full-orbed Jesus who, though sinless, wasn't always a crowd-pleaser. And if we truly heed Scripture and the Holy Spirit, Jesus won't always be a crowd-pleaser even today.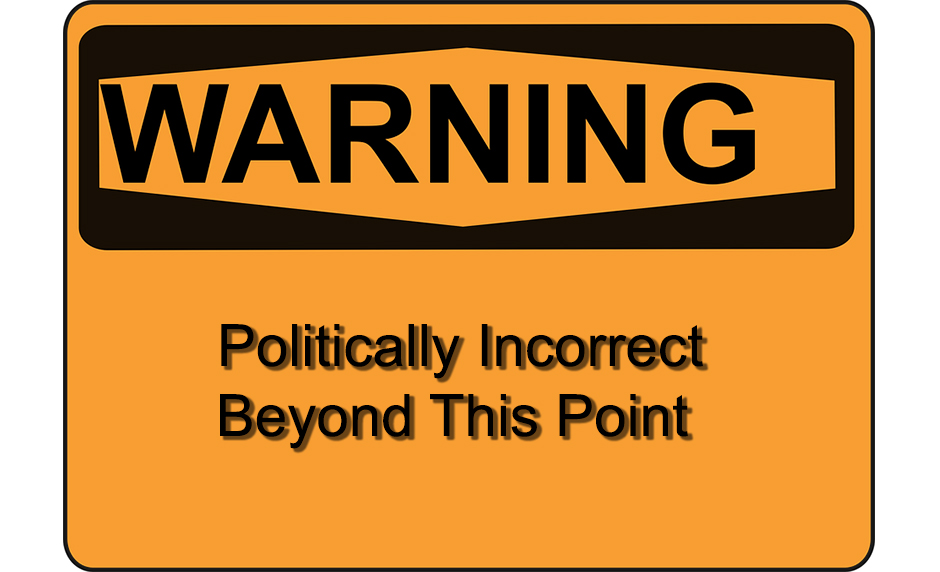 Are we willing to model Jesus as Scripture portrays Him? Or are we determined to model only the attributes of our Lord that we're comfortable with in an attempt to keep the peace, avoid being politically incorrect (PC), or keep our kids smiling? Are we modeling a politically correct Jesus only?
Our guest, Joe Battaglia is the Founder and President of Renaissance Communications, a company specializing in providing media platforms for organizations and gifted communicators of the faith. Renaissance Communications partners to promote prominent ministry leaders, and faith-based movies and the marketplace. Joe is also the author of many books, and the Executive Producer and General Manager of Keep The Faith Radio, a nationally syndicated radio program heard in over 200 markets and 80 countries overseas. Today, Joe will share his book The Politically Incorrect Jesus: Living BOLDLY in a CULTURE of UNBELIEF.
Does Being Politically Incorrect Mean Being Rebellious
It has been said that Shepherds Hill Academy is a politically incorrect, Christ-centered, therapeutic program and school. And I think it's safe to say that the License to Parent radio broadcast doesn't shy away from being politically incorrect either. You might be asking, what is it about incorrectness that's so significant—because, to some, that might sound a bit rebellious.
Well, it's also been said that one man's rebel is another man's loyalist. I happen to be loyal to God and His Word—to the person of Jesus Christ. If that makes me a rebel, then so be it. But I'm not rebelling against what's right—or Holy. If anything, I'm rebelling against the rebellion against God—if that's how you want to put it. Now, that certainly makes me politically incorrect.
PC is kinda like the Emperor's New Clothes—nobody wants to state the obvious. Everyone's protecting their own self-interests to keep from being marginalized, ostracized, or even black-balled altogether—whether it be the loss of social status, business opportunities, or whatever. I happen to fear God more than people. Some people will sell their souls to the devil to stay in good graces with the politically correct masses.
I think it all stems from a citizenry that no longer has any security or identity in who they are. They need to be affirmed by their neighbor because they no longer find their identity or security or significance in the God who created them. Shepherds Hill Academy and License to Parent exist to help fulfill Christ's agenda—politically incorrect as that may be. Fulfilling Christ's agenda is what's healing our kids here at Shepherds Hill Academy. I'm also getting great feedback about our License to Parent broadcast as well. People's eyes are being opened to the logical incongruity of a postmodern worldview.
The fact that other folks on the far left and in the LGBT community are going to such great lengths to twist the truth about Shepherds Hill Academy and License to Parent, and are fighting hard to discredit and condemn us, is even more evidence that we're doing something right around here. I consider it a badge of honor.
So, I think parents also need to buck up and not fear the ridicule that's sure to come their way for being politically incorrect parents. That's what it's going to take if we're going to be effective for the kingdom of God in 2017 America and not see our kids fall to the same perversions and devices as the garden variety heathen.
Joe Battaglia and I discuss this subject more as we cover the following topics:

Joe's notation of a "four-part harmony."
Political correctness (PC) explains people's attitude of "self appointed" or being one's own god.
PC causes division in our culture, not unity; and how it is affecting our parenting.
Truth, things to stand for, moral absolutes and moral compass leads to common sense.
Stand for the things Jesus stands for; the Gospel is counter intuitive and counter cultural.
Trace and Joe share surprising stories about how teens really feel about their parents.
Communication is the essence of community, and it begins with the Trinity.
Get back to learn who Jesus is and how He lived so we can know how to live like Him.
Picture provided by: Nathaniel D. Ether