The standards in today's culture are now more supportive of our children's irresponsibility and sin than of a parent's right to hold their children to a standard of moral conduct. How does a parent avoid raising entitled and morally-depraved spoiled brats, when all around moral depravity and entitlement seem to be the newly-accepted "in-vogue" model for success and popularity in today's pop culture?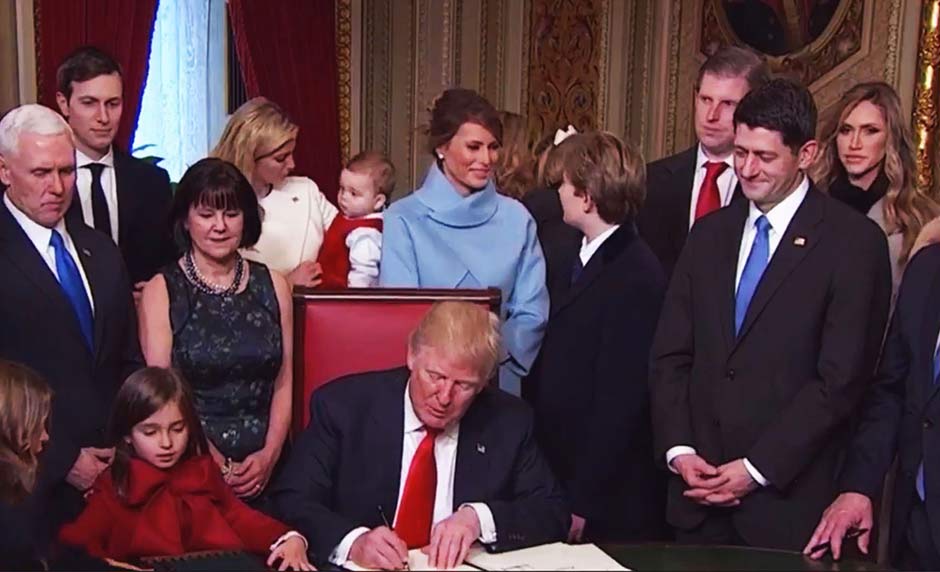 Well, without the help of God—and perhaps even some new perspectives that could come from the changing of the guard in Washington, D.C.—parenting children in 2017 America could be tougher than ever. Do we, the supposed "deplorable" parents, actually have a chance of raising kids that can help make America great again?
Our guest today, Todd Starnes has been at Fox News Radio for more than a decade. His daily commentary is heard on hundreds of radio stations, and his syndicated column is read by millions. He is a frequent contributor on Fox News Channel programs. Mr. Starnes has covered some of the biggest stories of the past decade, from presidential campaigns to the culture wars, and has authored four books, including The Deplorables' Guide to Making America Great Again. He was the recipient of an Associated Press Mark Twain Award for Storytelling and has received many other awards, including the National Religious Broadcaster's Board of Directors Award in 2014. Todd Starnes is a frequent speaker at churches, Christian conferences, and Christian universities and has delivered messages at the Ronald Reagan Ranch and the Billy Graham Training Center.
Is Parenting in 2017 About to Get Better
As always, our hope shouldn't be in the one reining in Washington, D.C. Our hope should be in the one reining in the New Jerusalem—that of course being our Lord Jesus Christ. However, I really think this new administration could possibly be an example to everyone—certainly parents—that there is more to being a wise, compassionate, noble and loving human being than simply being politically correct and flattering all the time. These qualities are so often self-serving and just flat disingenuous, and deep down most people know it.
The Bible says we shouldn't be easily offended. With the right motives, I think that telling it like it is can be the most compassionate thing you can do for someone. Jesus, Peter, Paul and certainly John the Baptist all did it. They didn't always use soft language when they did it either. As much as we see the flaw of sinful humanity in this new president—as much as his words and leadership style seems to offend the lemmings and snowflakes created by postmodern thought and political correctness—let's keep in mind that God only has a pool of flawed human beings to work with, and some are flawed in different ways than others.
The Prophet Isaiah confessed to being a man of unclean lips, yet God still used him in a mighty way. The Apostle Peter cursed and swore while denying his Lord and Savior! God even used guys like King Cyrus and others like him to cultivate the ground of revival for His people. So, maybe He could use a guy like Donald Trump.
I think this new administration—if they play their cards right—could help parents realize that higher expectations might actually lead to higher results; that reward should actually be attached to achievement; that trophies go to winners and people of character; that there's a price to be paid for mediocrity; and that we can find hope in the character produced by persevering through the struggles that life is sure to bring our way.
If this new administration can model the good and the wisdom of what Scripture has plainly taught previous generations of Americans, then hopefully parents will be freed-up to bag some of this nonsensical political correctness and exercise the freedom to raise their kids in a way that's a little more congruent with a biblical worldview. At least, that's my hope.
So, my prayer is that this new administration will—in some way, shape, or form—help provide a climate where parents can feel as though they actually do have a "License to Parent" as God ordained it. Right now a lot of parents, even Christian parents, don't know whether to spit or wind their watches, because of all the political correctness that has metastasized—particularly over the last eight years. I will cover these issues in more depth as Todd Starnes and I discuss the following subjects:
Parents:  What will make America great again?

Christians as ambassadors for Christ; take a stand in love and not protest!

Importance of understanding American history, and best resources to find it.

What is Separation of Church and State or Religious Liberty.
How Todd Starnes' book will help you "Make America Great Again!"
Picture provided by: Karl-Ludwig Poggemann