Spanking is a controversial topic in today's culture. Many avoid spanking and become guilty of permissiveness.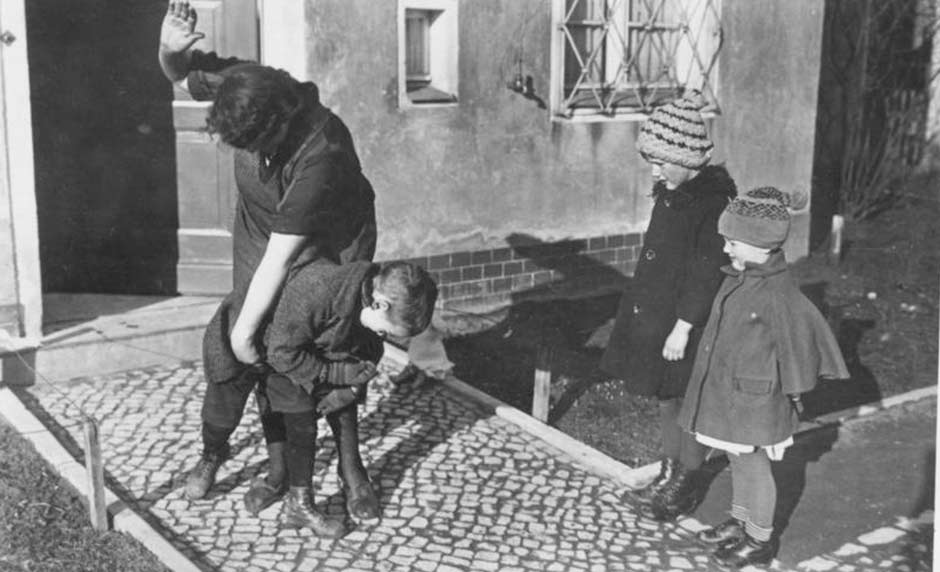 Is it possible that permissiveness is more dangerous than spanking?

Due largely to political correctness, we've become a society where spanking our children is often looked upon as nothing more than child abuse. In the hands of the wrong parents with he wrong motives, it certainly can be.
Consequences of Permissiveness -VS- Spanking
But, so can permissiveness. There's a fine line between permissiveness and neglect. Both have led to far more damaging consequences than spanking ever could.
Just look around and observe some of the psychological, emotional, and physical problems facing our kids today. Today, psych-wards are flooded with teens who self mutilate, overdose on drugs, and attempt suicide.
America now leads the world in teen suicide.
It seems that the more we separate our families from proper discipline, our teens are left with the unsightly consequences.
Listen to Trace Embry explain how spanking is a biblical concept.
Picture provided by: Wikimedia Commons; Bundesarchiv, Bild 183-R79742 / CC-BY-SA 3.0